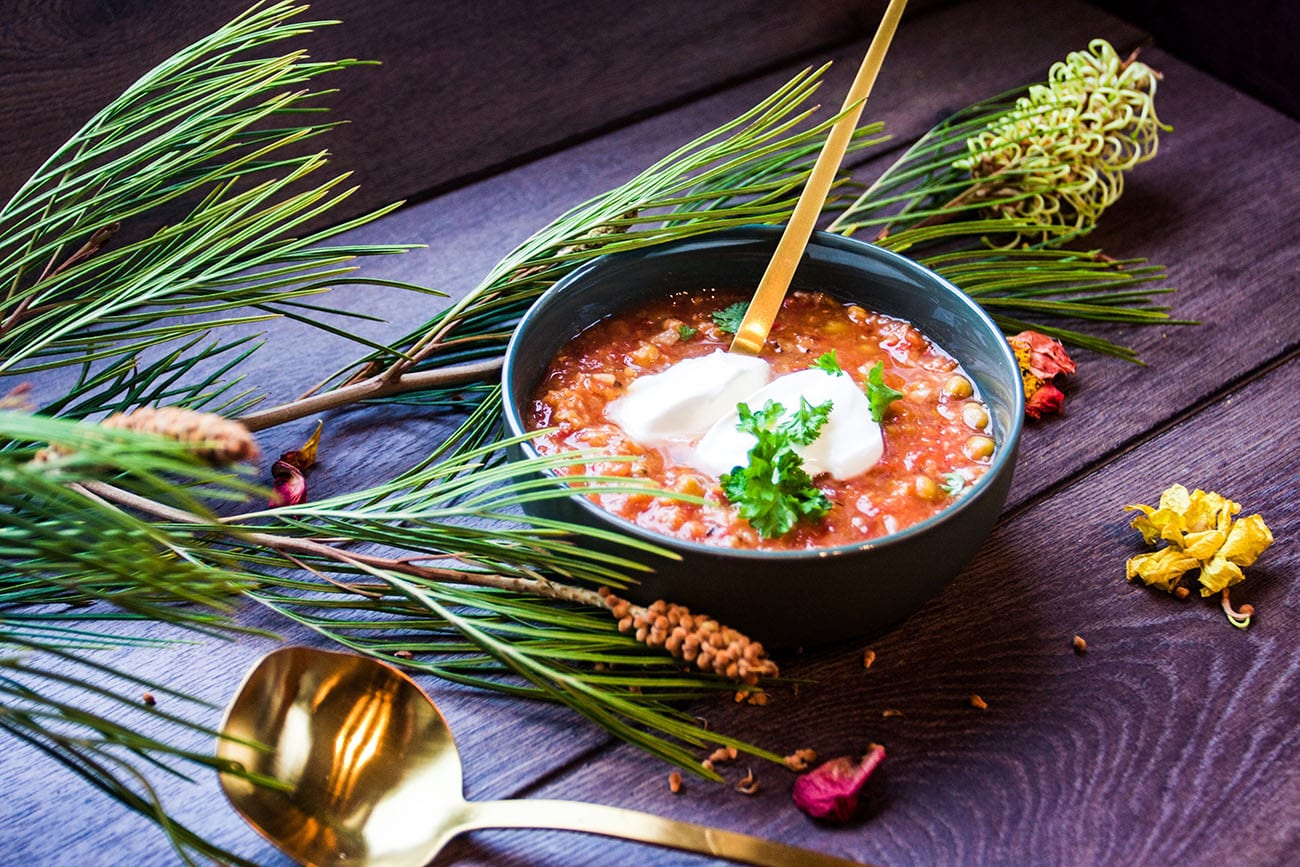 Lentil soup – the Crock Pot way
This post is a sponsored post by Bagaren och Kocken, and the Crock Pot I use for this recipe is this.
Lentil soup is one of my favourite meals during winter. Especially the one with red lentils. In my opinion, they keep their texture a lot better than other kinds of lentils. It makes them the perfect addition to this lentil soup. This lentil soup is packed with flavour and vitamins. All of which you need for cold Autumn and Winter months. For this lentil soup recipe I used a lot of ginger and turmeric, both have wonderful health benefits. Along with carrots, garlic, mung beans and tomatoes.
Easy does it
The best thing about is that it's super easy to make and it really fills you up. Basically, you put all your ingredients in your Crock Pot, put the lid on and let it cook for a few hours. Dinner is waiting for you when you get home. I usually make a big batch so that I can eat the lentil soup for lunch the next day. Pour the lentil soup into a jar and take it to work. You will be satisfied until dinner time, I promise. You can also easily freeze it as well.

The Crock-Pot way
Now as much as I love food and to cook. Everyday meals are just as stressful to me as to anyone else. I also have a confession to make, I hate doing dishes. A lot. I love it when I can use one pot only. My Crock Pot is my new best friend. It has given me my time back. I don't have to watch anything. I put all of it in one pot, choose low heat or high heat, set the timer and then go off about my day. Pretty clever huh? It keeps warm until I turn it off. Such a good little helper!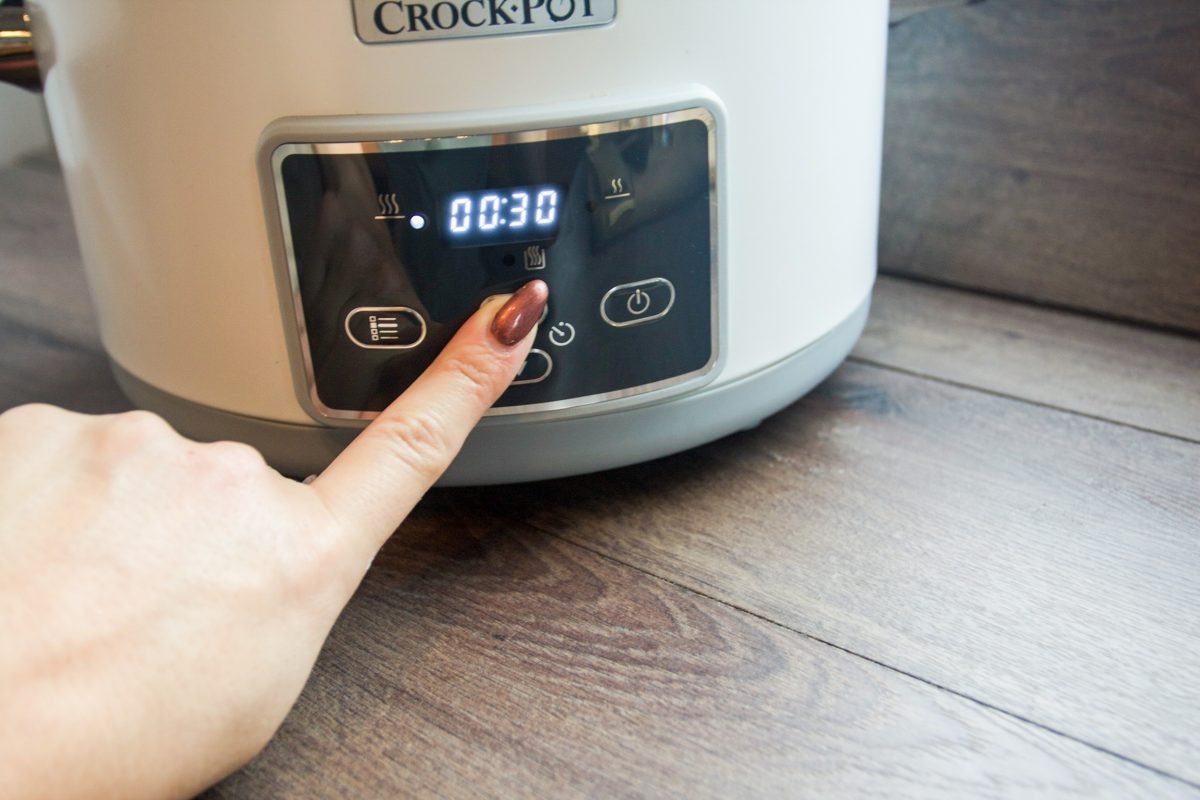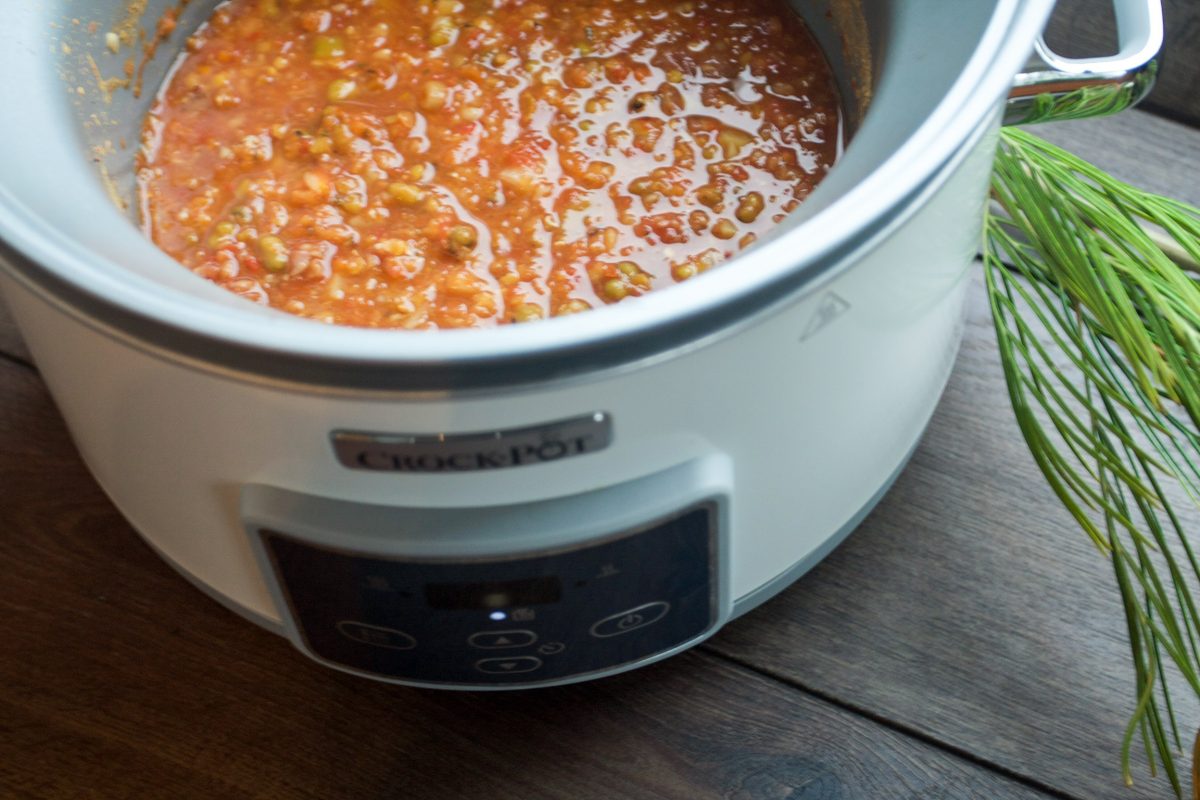 Lentil soup
A chunky, flavourful and hot lentil soup that will keep both full and warm.
Ingredienser
65

gr

red lentils

uncooked

70

gr

mung beans

uncooked

3

smaller

carrots

1

large

rooted parsley

3

cloves

of garlic

4

tbsp

chopped parsley

3

tbsp

fresh ginger

2

tbsp

fresh turmeric

you can replace with powdered

4

tsp

flaked salt

3

tsp

ground pepper

3-4

tsp

flaked chilli

400

gr

crushed tomatoes

250

ml

water
Instruktioner
Peel the carrots and the rooted parsley and mince

them finely.

Chop the parsley and peel the garlic.

Chop the parsley, peel and chop the garlic.

Put all the ingredients in the Crock Pot put the lid on and set the timer to 6 hours on low heat. Serve with sour cream or non-dairy sour cream.
You can, of course, make this recipe even if you don't have a Crock Pot. Use a thick-bottomed pot and double the water and tomato sauce. Bring to a boil for about 10 minutes and then let it simmer for 6 hours with the lid on. Make sure you keep an eye on it to make sure it doesn't burn.
Need more Crock Pot recipes? Check out this juicy pulled pork recipe!