I can't think of anything more Swedish than a Swedish Semla. Or correction, Scandinavian, since they are available throughout Scandinavia. However, they go by a different name. This cream puff is an acquired taste. I don't know anyone who kind of likes a Swedish semla. Either you like or you don't. I love it. What's not to like? It's a wheat bun with cardamom filled with almond paste and whipped cream.
Usually, you eat the Swedish Semla on Shrove Tuesday, and a few decades back bakeries were only allowed to sell them on Tuesdays until Easter. However, now you can pretty much get them just after Christmas and until Easter.
There's an abundance of recipes on how to make the perfect semla. There are a few requirements on how they should be. The bun needs to moist and fluffy. The almond paste needs to taste like almond and be creamy. The whipped cream should be lightly whipped, but not runny. Easy huh? Don't worry it will be like a walk in the park.
A few tips and tricks to help you along the way:
Make sure that the almond milk or regular milk is no more than 37 degrees C. Fresh yeast can die if it's too warm. If it's too cold it only takes longer for the buns to rise.
Make sure your dough gets to rise in a warm draft-free place. Dough likes it when it's humid and warm.
Let the buns cool on an oven rack.
Whipp the whipping cream slowly until it's firm but not too hard.
Make sure all your ingredients are the same temperature. Especially eggs and butter.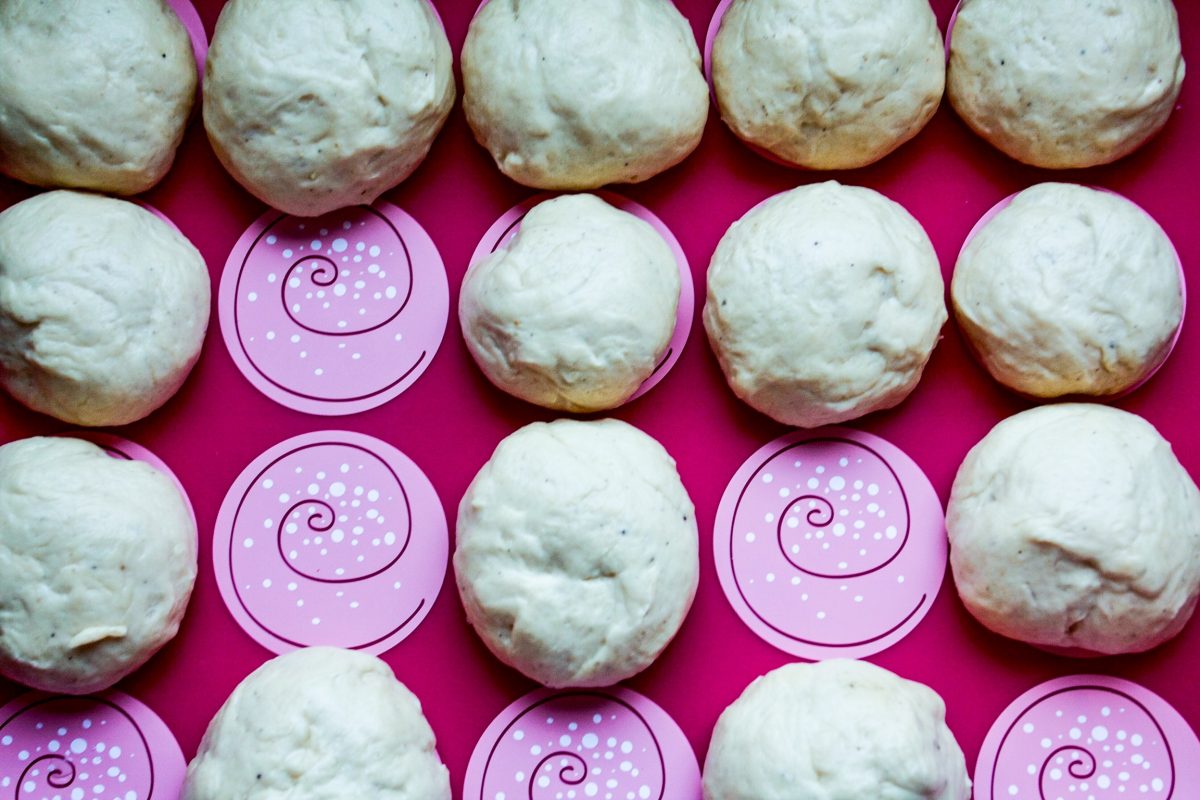 The Swedish Semla
19th January 2018
: Makes 13
: 15 min
: 1 hr 52 min
: Medium
Make a delicious cream puff, the semla. Filled with almond paste and whipped cream.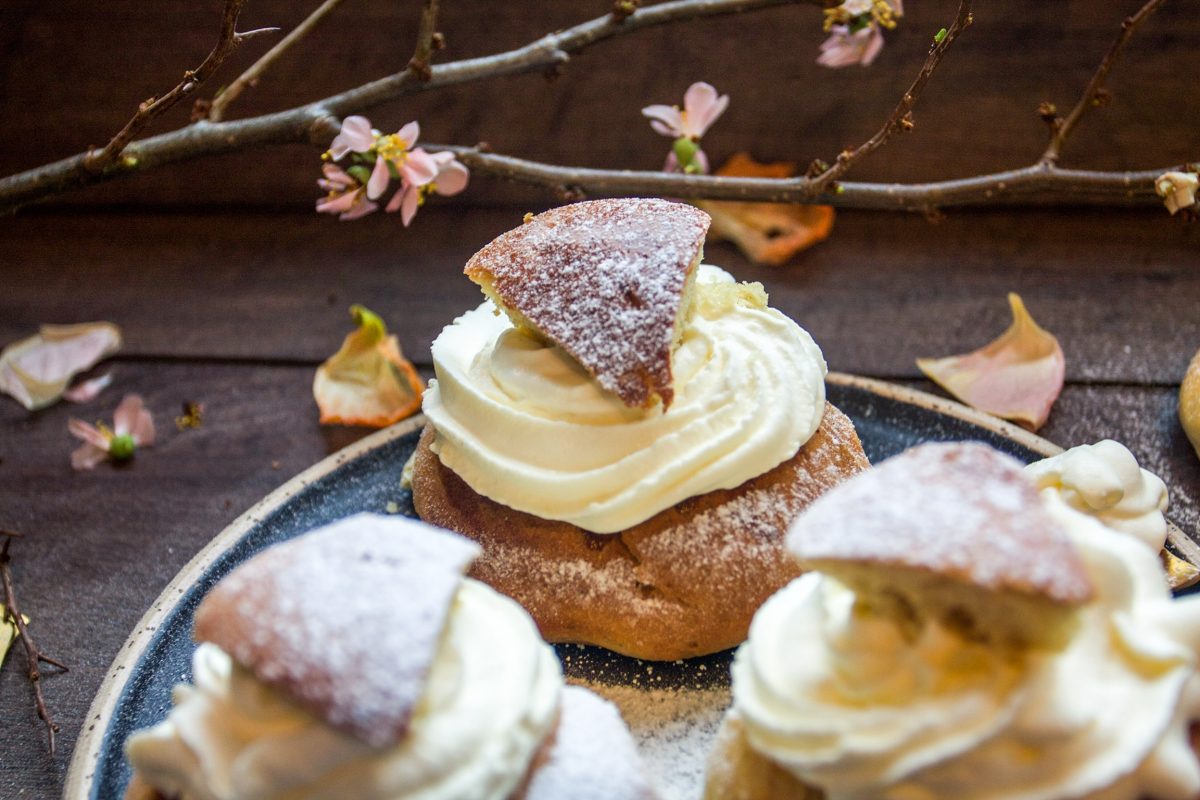 Ingredients
Dough:
50 gr fresh yeast
1 tbs ground cardamom
300 gr almond milk or regular milk if you prefer
100 gr sugar
1/2 tsp salt
150 gr soft butter
1 egg plus another egg yolk for brushing
1 tsp bicarbonate
660-720 gr flour
Filling:
600 gr whipping cream
400 gr almond paste
1-2 tbsp almond milk
40 gr icing sugar
Directions
Step 1

Heat the almond milk to 37C add cardamom and dissolve with the yeast.

Step 2

Add sugar, salt, butter and egg and mix it.

Step 3

Add bicarbonate to the flour and mix well.

Step 4

Add the flour mixture and mix well for about 5-6 minutes.

Step 5

Let the dough rise under a baking towel for 45 minutes.

Step 6

Split the dough into 13 pieces and make them into round balls. Place them on a baking sheet.

Step 7

Let them rise for another 45 minutes under a baking towel.

Step 8

Set the oven to 200 degrees and bake in the middle of the oven for about 6-7 minutes.

Step 9

Let them cool and make the filling in the meantime.

Step 10

Grate the almond paste and mix it with almond milk until smooth.

Step 11

Whip the cream until fluffy and firm.

Step 12

Make the lids by cutting small triangles on the top.

Step 13

Fill the Swedish semla with almond paste and whipped cream.

Step 14

Sift icing sugar on top.