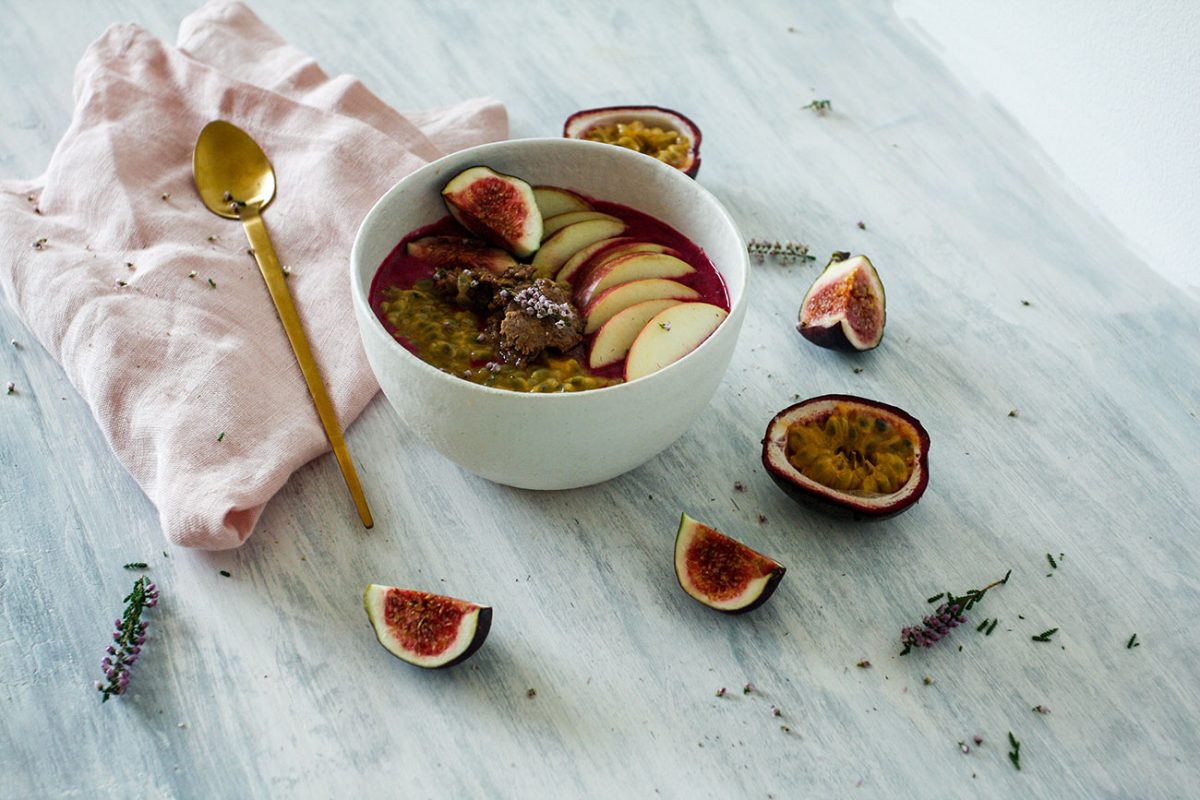 A Super smoothie to super charge you
What's a super smoothie compared to superwomen? Nothing really. But superwomen need their superpowers. And what better way to start off than giving your body the good stuff.
This is a sponsored post by Entreprenörddagen.
Superpower vs. Hungry
My superpower is that I can make connections with people. I love people and I think everyone carries around a collection of wonderful stories. However, let me tell you, when I'm hungry I'm not a nice person.
Do you guys remember that Snicker's commercial a few years back? The one with Aretha Franklin? If not, here it is. That is pretty much me when I'm hungry. And of course, I don't even realise it until after I have eaten something.
Wondrous women
When women of a certain nature come together it gives us fuel. We thrive off each other's energy and that gives us fuel for the day. It's sisterhood at its best.
Sometimes when I'm deep in an interesting conversation I don't even want to interrupt it to go to the ladies. Let alone to eat.
However, I know that a long productive day requires my blood sugar to be stable. Because there is nothing thriving about me when my blood sugar levels are low. I'm daring to say that we are not our best selves at that stage.
Managing your hunger
Regardless of your behaviour when you are hungry keeping your blood sugar levels at an even level is important. As it is getting the right energy into your body. A super smoothie will help you to start the day right. Especially when you are attending a women's conference, like Wonder Women. You really want to get out as much as possible when meeting other superwomen.
Red and yellow
Red and yellow are part of the logo and the ladies asked me to do something in those colours. Red is from the beetroot, which not only is in season now. It is also full of nutrients. The yellow is from the passionfruit and banana. Passionfruit is such a surprisingly good flavour pairing the beetroot. It adds that zestiness that is needed with this super smoothie bowl.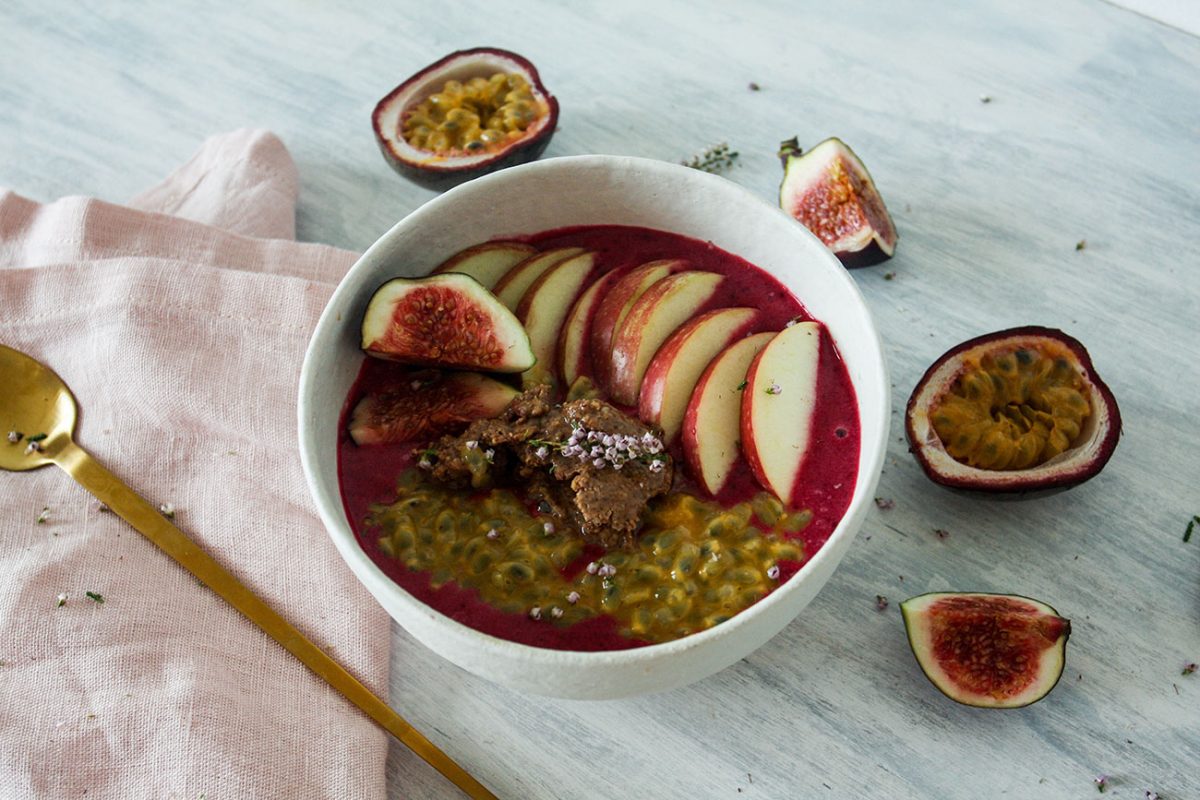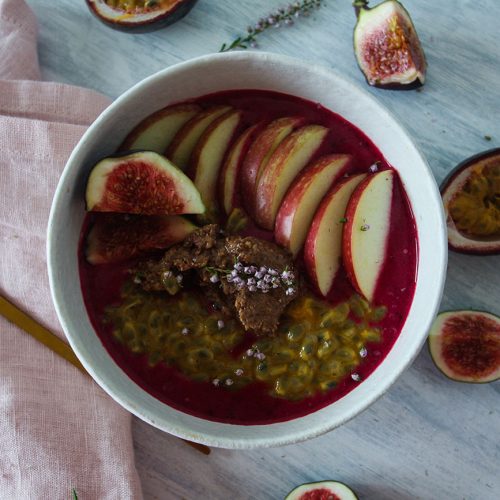 Super Smoothie bowl
A wonderful smoothie packed with all the nutrients and flavours you need to start your day!
Ingredienser
1

frozen banana

1,5

tbsp

beetroot powder

4

tbsp

oat milk

1

passion fruit

0,5

apple

1

tbsp

almond butter

optional

1

fig

optional
Instruktioner
In a food processor mix frozen banana, beetroot powder and oat milk. Pour it into a bowl.

Slice the passion fruit in half and core out the inside. Place it on top of the bowl. Slice the apple and place the slices on top of the bowl. Same with the almond butter and figs.
Anteckning
If you want to make this into a smoothie that you drink. Just add everything into the food processor in the beginning. Except for the figs. Skip the figs. And remember to peel the apple. 
Want some more inspiration as to how to make your morning super? Then try this green smoothie.
Disclaimer
I love working together with other talented entrepreneurs. Making the entrepreneur lifestyle easier for us as women are very important. As it is connecting with like-minded souls. All opinions are my own and I would never promote anything I don't believe in.