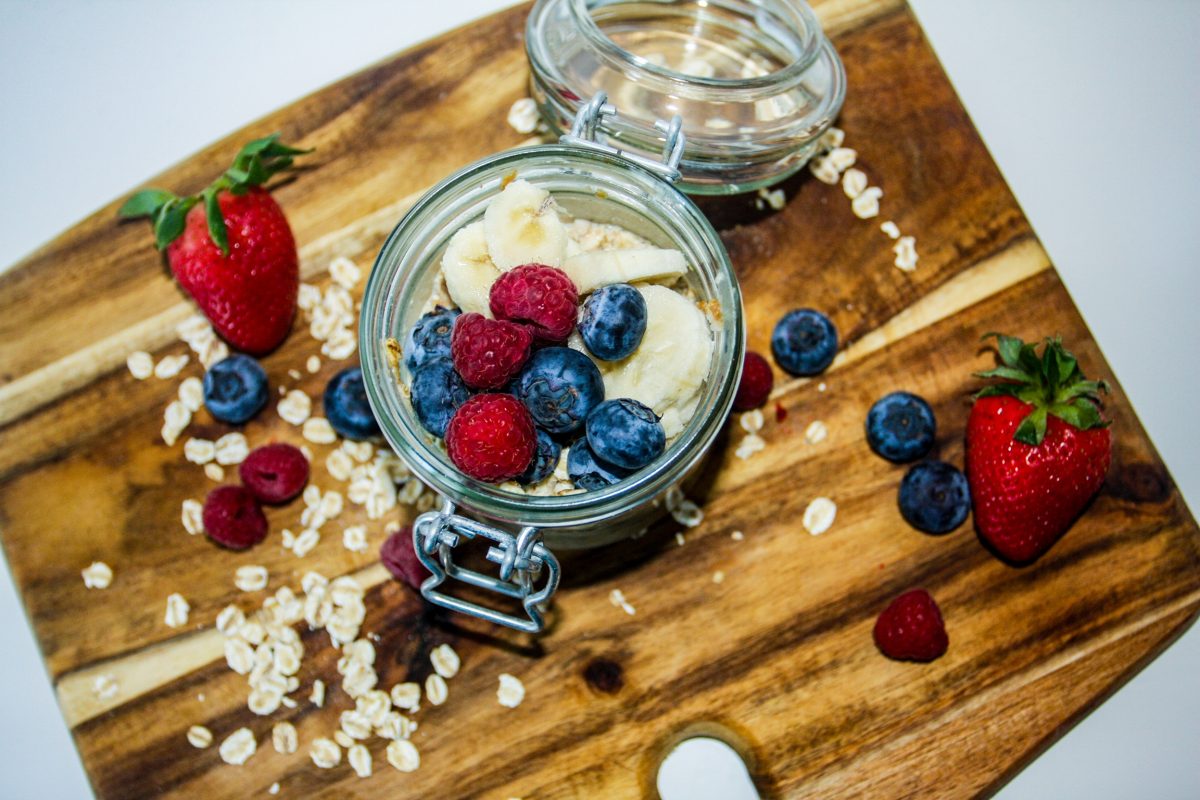 What is healthy breakfast? I know that a lot of people have made it their New Year's resolution to lead healthier lifestyles. I also know that keeping that promise can be difficult. A healthier you is a happier you. What I mean by that is that is that you have decide for yourself what a healthy life is. What do you like eating?
I like a healthy breakfast. Healthy breakfast to me is a balanced start of the day. I want to fuel my body with what gives me energy and lasts until lunch. Because if I don't that's when I make really unhealthy choices. Like a little chocolate bar or a little candy to keep my energy levels up. Then I'll crash a little later. Now, this is of course not doing my body any favours in any area.
This will affect my mood more than anything else. You know the t-shirt, "I'm sorry for what I said when I was hungry." That's me! I'm not a nice person when I'm hungry.
I started to cut some dairy products out of my life during this past year. One reason is that I really love the Swedish company Oatly and their products. Since I tried their barista "milk" I can't drink anything else. Another is that my stomach feels a lot more balanced since cutting out some dairy products.
I know I should eat healthy breakfast every day, however, I'm also not that hungry in the morning. Because I have the luxury of working at home I can eat a little later. I also know that this is not the case for a lot of people. Therefore all of these recipes are created with that in mind. You can easily prepare it the night before and then to take with you in the morning. Wherever you need to go in the morning.
Of course, you can use dairy products if you like.
Today I'm sharing three of my favourite recipes to make your mornings easier and healthier.
Tip: Put fruits and nuts in a different container and assemble it at work.
Bircher - overnight oats
9th January 2018
: 1
: 5 min
: 8 hr
: Easy
Easy and healthy overnight oats.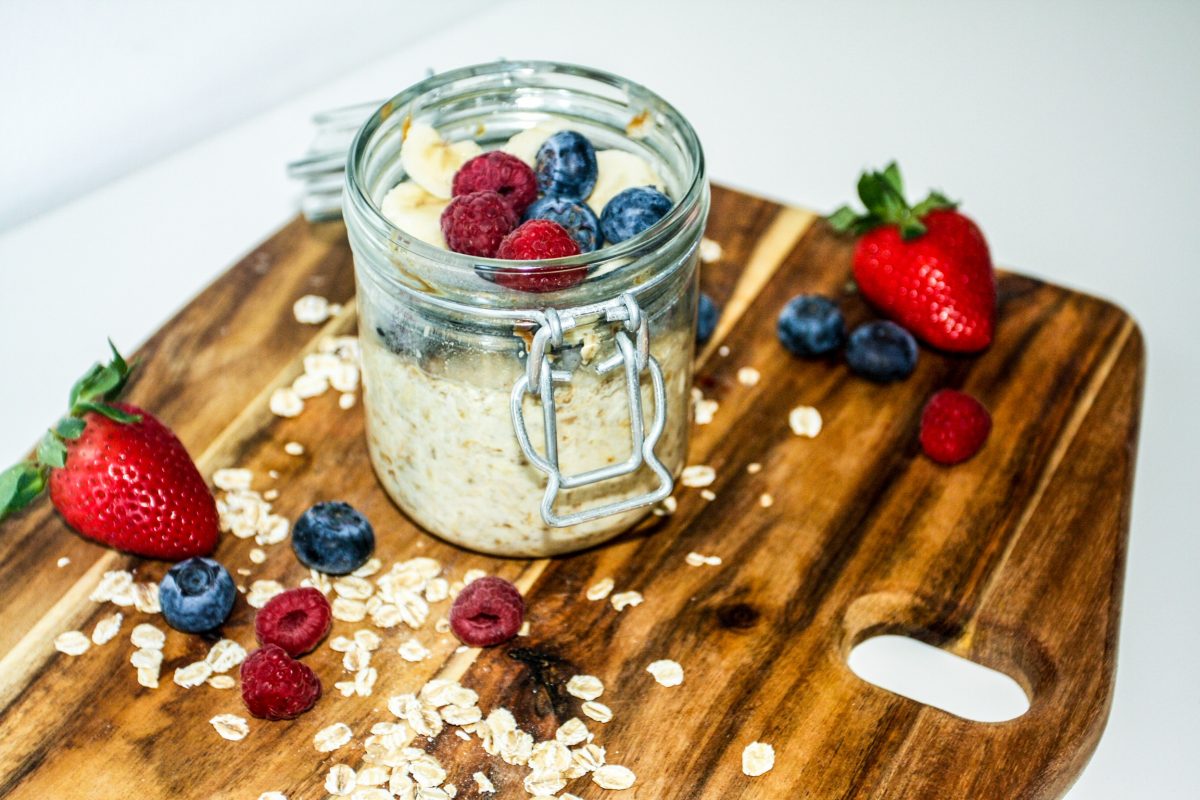 Ingredients
120 gr unsweetened almond milk
15-20 gr shaved coconut flakes
3 tbs peanut butter
65 gr gluten-free oats (or normal ones if you don't have an allergy)
50 gr raspberries/strawberries/bananas/blueberries
Directions
Step 1

Put the oats and coconut flakes in a jar and pour almond milk over.

Step 2

Add peanut butter och stir gently. (The peanut butter will be a bit lumpy, but that part of the deliciousness.)

Step 3

Put the lid on and let it rest in the fridge for about 8 hours. Top with a banana and berries of your choice. (you can use frozen berries.)
Greek-inspired oat yoghurt with honey
9th January 2018
: 1
: 5 min
: 5 min
: Easy
Deliciousness in a jar.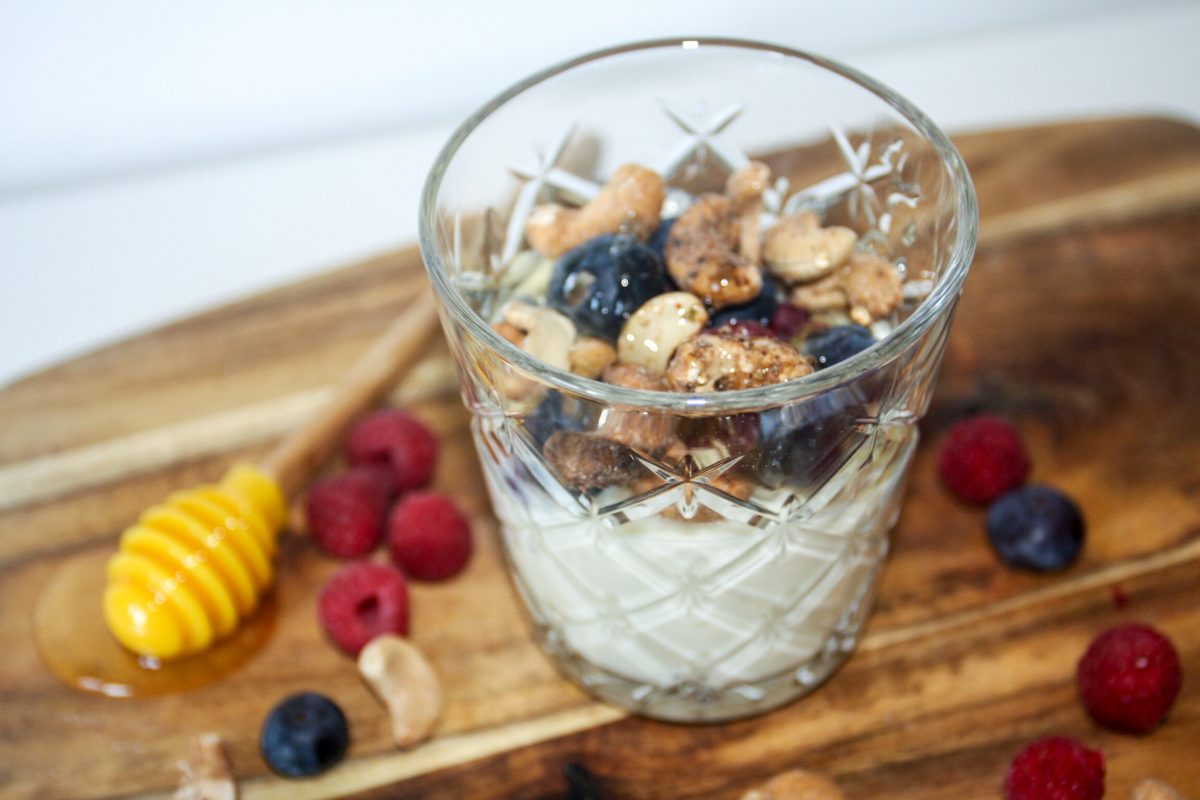 Ingredients
120 gr of oat-based yoghurt
35 gr cashew nuts, preferably salty
15 gr raspberry
15 gr blueberries
2 tbs honey
Directions
Step 1

Pour yoghurt in a jar and top it with nuts, berries and honey.
Chia pudding with spirulina
9th January 2018
: 1
: 5 min
: Easy
Chia seed pudding with healthy spirulina.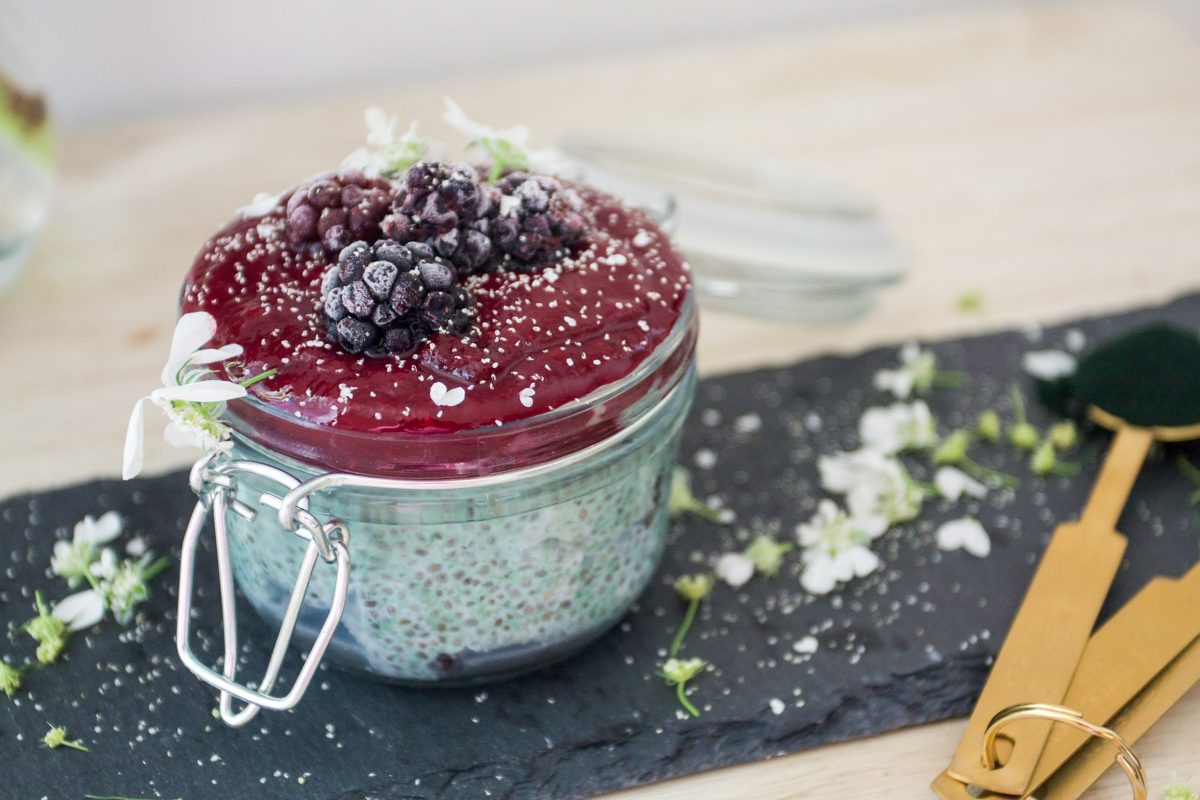 Ingredients
4 tbs chia seeds
1 tsp vanilla
10-12 tbs coconut milk
half a frozen banana
30 gr frozen blackberries
2 tsp spirulina powder
2 tbsp almond milk
handful raspberries
Directions
Step 1

Pour the coconut milk into a glass container and add the chia seeds, spirulina and vanilla. Blend it and put the lid on and place it in the fridge for about 8 hours.

Step 2

Mix the frozen bananas, blackberries and the almond milk in a blender.

Step 3

You should now have a thick creamy ice cream like topping. Put it in the freezer until the next morning.

Step 4

Add it to the chia pudding and top it with blackberries.
Want some more breakfast inspiration? Perhaps an apple overnight bircher is the answer? Or if you have more time, why not spirulina pancakes?