Gluten-free cauliflower pizza with pesto
Cauliflower pizza has got to be one of the best healthy kale dinners ever served. The crust is wonderfully crisp, tasty and an allergy-friendly option. I will choose cheesy pizza any day of the week. There's almost nothing that gives me as much satisfaction than foods with melted cheese.
Now, this particular cauliflower pizza has proved very popular in our house. I'm pretty sure it's because of the cheesy crust.
Allergy friendly
The cauliflower pizza dough is also gluten-free, which makes this a wonderful allergy friendly option. If you like me, have a lot of friends. And they all have very different food preferences and allergies. Then the cauliflower pizza will be the perfect dinner option.
Let people choose their own toppings
When I have friends over I like for them to choose their own toppings. Like a taco buffet, but with pizza. It's usually very appreciated and often we up with new flavour sensations. I like my pizza the vegetarian way and adding homemade pesto, just elevates cauliflower pizza to a whole new level. Or try the kale pesto, it's a little bit more savoury and goes very well with eggplant and parmesan as toppings.
Rustic or smooth tomato sauce?
You can either make your tomato sauce, as the recipe suggests, it's very quick and easy. Should you want a smoother version, just mix the tomato sauce with a hand mixer for a couple of minutes. Personally, I think a rustic tomato sauce goes really well with the cauliflower pizza.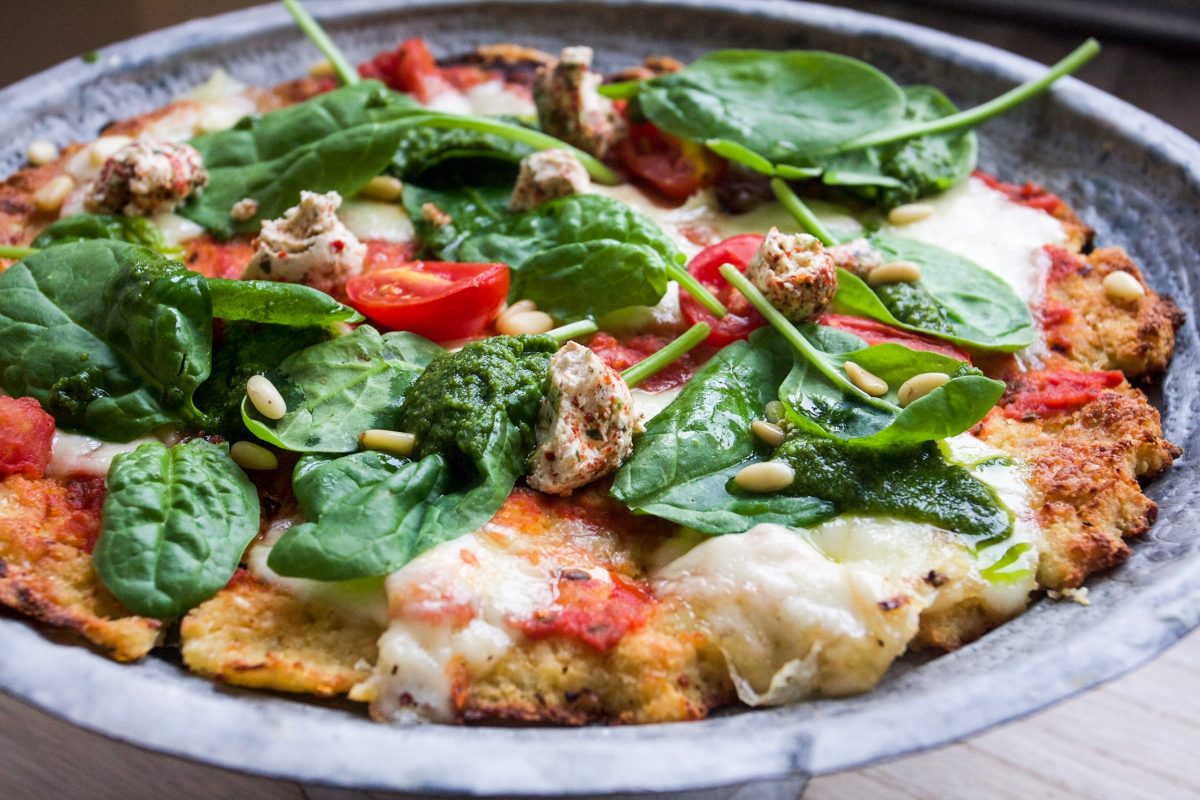 Cauliflower crust pizza
A crispy cheesy crust with homemade pesto and sweet tomatoes.
Ingredienser
Pizza crust
1

medium-sized

cauliflower

3

tbs

almond flour

100

gr

chickpea flour

1

egg

1

tbs

flaked salt

1,5

tsp

chilli flakes

120

gr

grated parmesan
Tomato sauce
2-3

larger

tomatoes

2

cloves

garlic

1

tsp

ground black pepper

3

tsp

dried thyme

2

tsp

balsamic vinegar

1

tsp

salt
Topping
200

gr

mozzarella cheese

5

cocktail

tomatoes

70

gr

baby spinach

65

gr

champignon mushrooms

2

tbs

pesto
Instruktioner
Pizza crust
Start by doing the tomato sauce by dicing them and simmer for 15-20 minutes. Add balsamico och spices. Cook for an additional 5 minutes and let it cool.


While the sauce is cooking, mix the cauliflower in a food processor until it looks like rice.

Preheat oven to 200 degrees Celsius/fan.

Squeeze out as much water as you can from the cauliflower rice.

Mix all the ingredients for the pizza crust in a mixing bowl. Mix until you get a firm dough.


Form 2 pizza crusts, about 2 cm thick each.


Place them on a baking sheet.

Bake in the middle of the oven for 10-15 minutes. The crusts should be a little golden.

spread tomato sauce evenly on bottoms.

Grate or slice the mozzarella, half cocktail tomatoes and slice mushrooms.

Use the mozzarella cheese as the bottom layer.

Add sliced mushrooms and tomatoes.

Bake in the oven for an

additional

10

minutes

.

Topp with baby spinach and pest. Serve while hot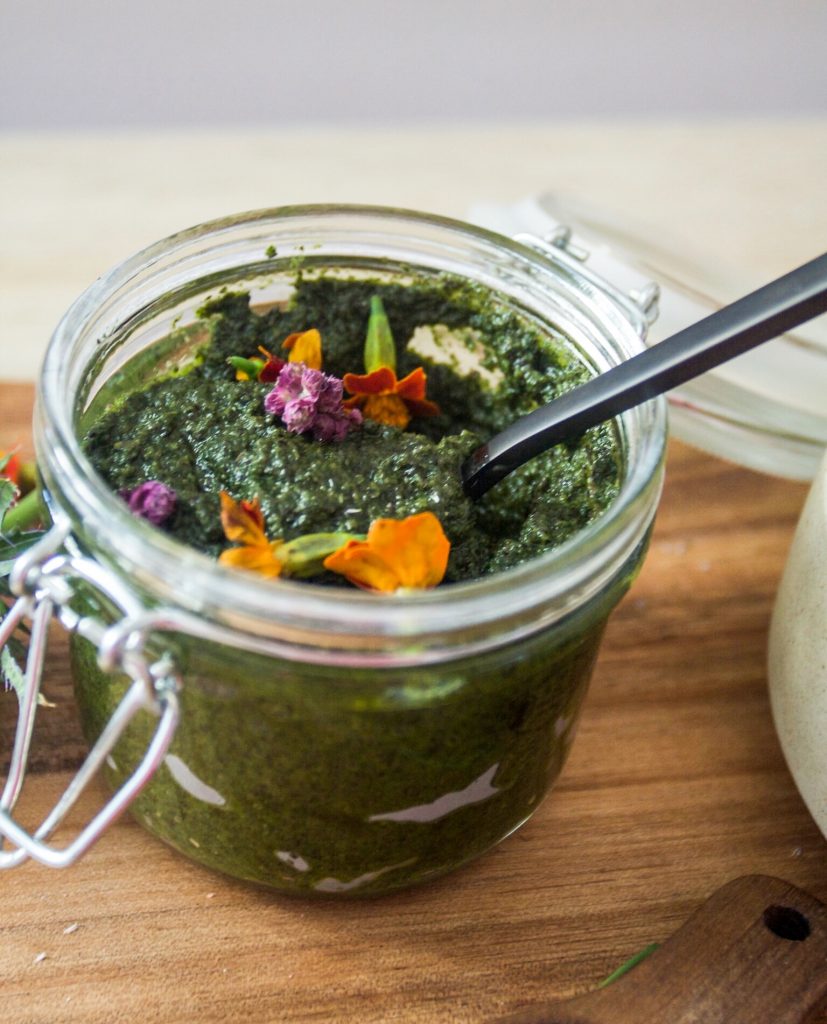 Tip: Have an egg allergy? Add 1 tbs of chia seeds and mix it with 1 tbs water = replacement of 1 egg.