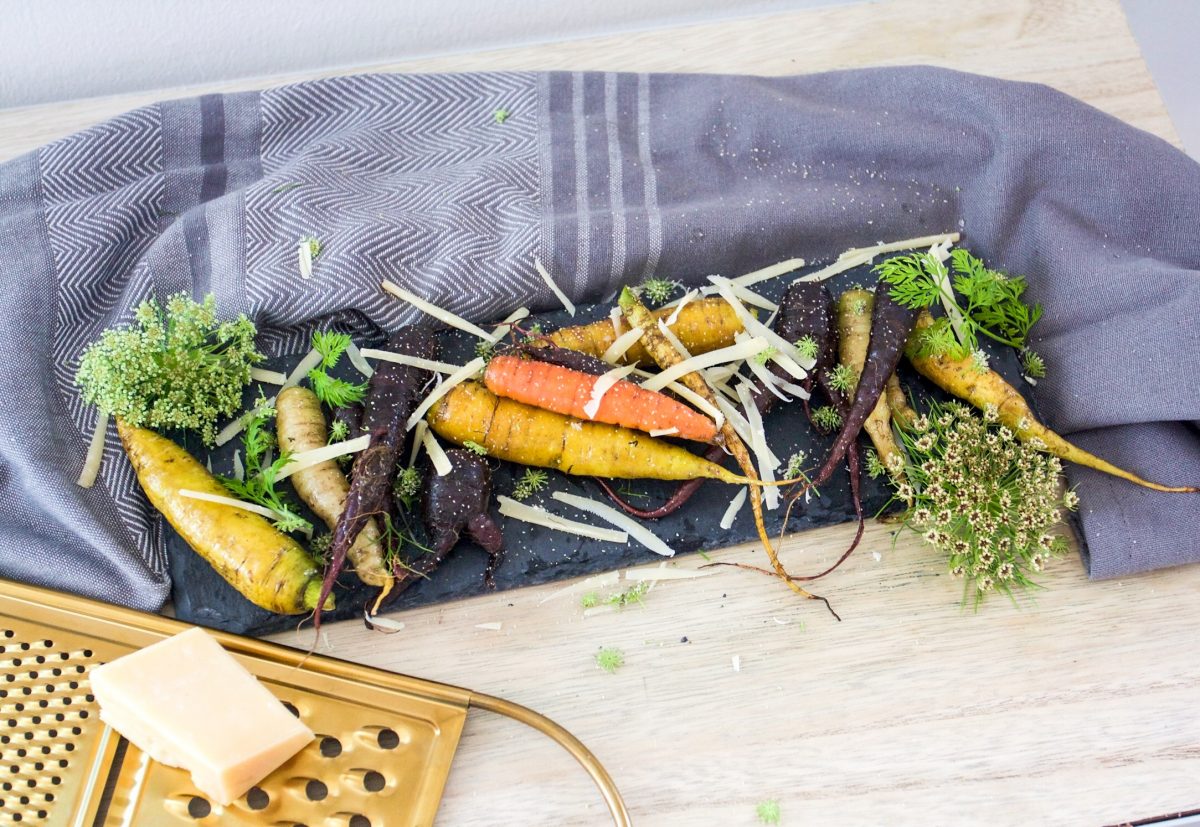 Butter glazed carrots for Thanksgiving
First out, as part of my Thanksgiving special is Butter glazed carrots for Thanksgiving. As promised on my Instagram page, Thanksgiving recipes will be taking over this blog!
First out is this delicious side dish with fresh carrots, from my local gardener. I can't wait until my own veggie garden is up and running! Anyways, these small very tasty carrots went well with butter (honestly what doesn't go well with butter?) and parmesan cheese. Serving butter glazed carrots for Thanksgiving will sure be an appreciated side dish at your Thanksgiving dinner table.
Now as I mentioned before, Thanksgiving is, as I'm sure you know not exactly a Swedish holiday. But celebrating with good food and being thankful is always a marvellous idea! I made this menu to fit the Scandinavian seasonal foods and flavours. Yet respecting the tradition it came from. I hope you will all enjoy it!
They are also really nice to eat is as or dip them in Kale pesto for example.
[lt_recipe name="Butter glazed carrots for Thanksgiving" servings="4″ prep_time="5M" cook_time="12M" total_time="17M" print="yes" ingredients="400 gr small carrots;1 tbs honey;1 tsp flaked chilli;1 tsp flaked salt;1 tsp ground pepper;3 tbs butter or coconut oil if you prefer;15 gr parmesan cheese;" ]Rinse and pat dry the carrots.;Mix honey, chilli, salt and pepper;Heat skillet and add butter, fry the carrots for 12 minutes. While brushing them with the mixture.;Grate or shave parmesan cheese and spread on top of the carrots. ;Serve!;;[/lt_recipe]