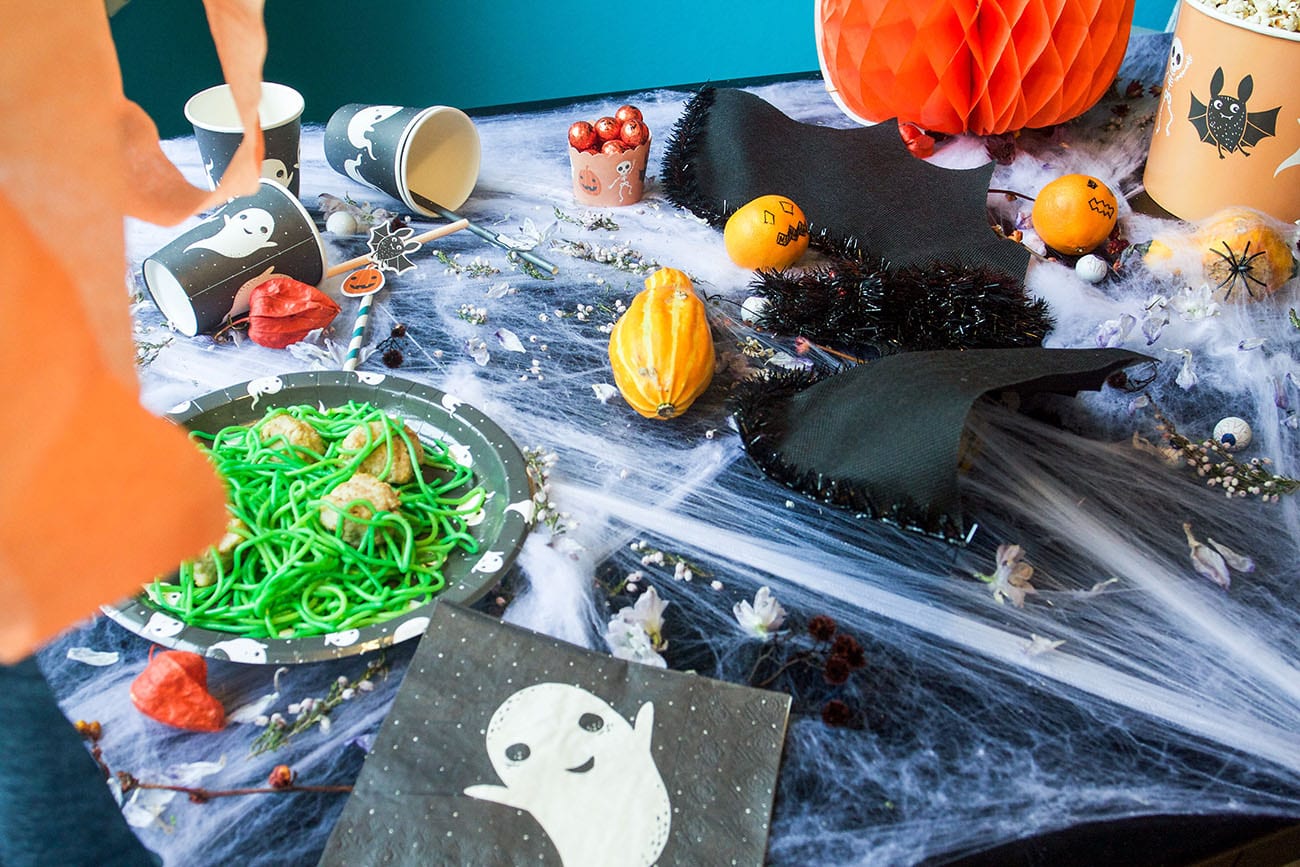 How to throw a last minute Halloween party
To throw a last minute Halloween party doesn't have to be complicated, in fact, I'm giving away my greatest tips for you. If you follow my last minute Halloween party guide you will be on your way to Halloween stardom.
Pinning is easy
If you are anything like me, you start looking at Pinterest boards in July, set the date in August and start looking for decorations as soon as they hit the stores. Then you start to plan. This is going to be the most awesome Halloween party ever. The kids are going to have so much fun! We are going to have matching costumes. This is going to be so much fun! Then reality hits. About one week until Halloween.
You sent out the invitations, told the kids, bought the candy and some decorations. But all those fantastically creative foods and drinks that you planned out. There is no way you are going to be able to pull it off? What do you? Do you cancel? You don't even have the costumes yet…
Does this sound like you too? Good, then keep on reading. I'm going to give away my best tips and tricks on how to throw a last minute Halloween party.
Be realistic
This is the most crucial part. I think that black macaroons are absolutely gorgeous. Am I going to have time to make them? Probably not. Make the foods that you know that you can make quickly and well. Outsource everything else. It's a little bit like creating a new home. You don't want to fill it with only IKEA furniture just because it's accessible and cheaper. If you mix it up, however, no one is going to notice that it's only from one place.
I like having a buffet. That way everyone is sure to find something that they like and can eat. You can create small dishes, such as the Jack O'Lantern peppers, Dip sauces, potatoes and other things that are easy to eat.
Chocolate balls can become oreo bats and cupcakes can become disgustingly creepy. Or make a chocolate fondue and dip marshmallows and fruits.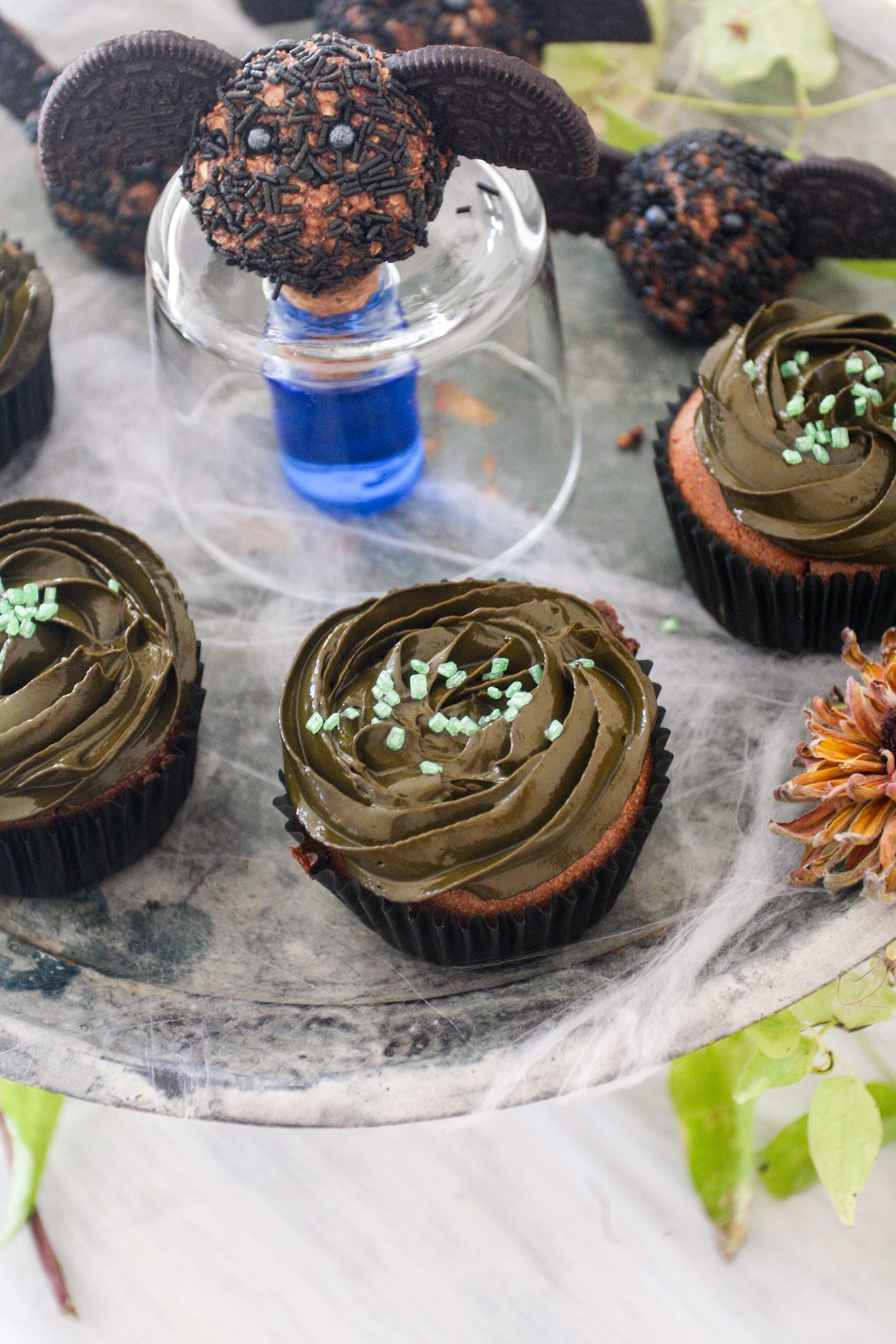 Setting the stage
You can do quite a lot with spiders web, some spiders, dried flowers, assorted pumpkins and some spooky veggies/fruits.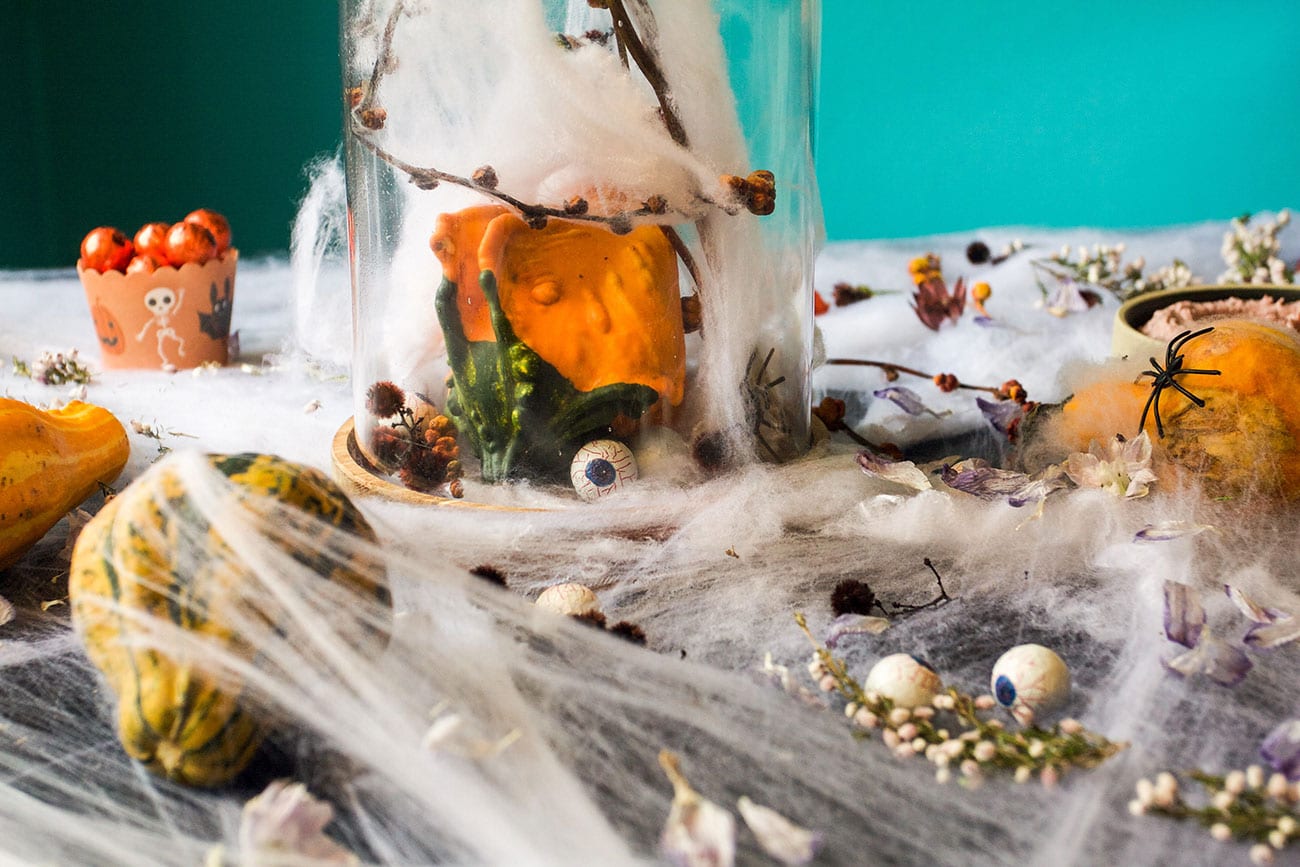 Tip 1: Place spiders web on the dinner table or the table you are going to use as a centrepiece. Spread spiders, dried flowers and candy eyeballs on it.
Tip 2: Place anything Halloween themed item you have, such as bowls, tables etc on the table too. If you have spooky plates, glasses or cutlery use them. We all have that odd bowl that doesn't go with anything else. It goes with Halloween.
Tip 3: Use candy as a way of decorating. Especially eyes and other scary types.
Tip 4: Draw eyes and mouths on Clementines and use them as little pumpkins.
Tip 5: Have fun, get creative and relax!
Using colours
You can easily add a few drops of for example green food colouring to your pasta and make scary pasta. Adding Pomegranate seeds to salads or as decoration can be seen as blood. Or the juice can be drunk as poison. Especially if you add a colourless fizzy drink to it.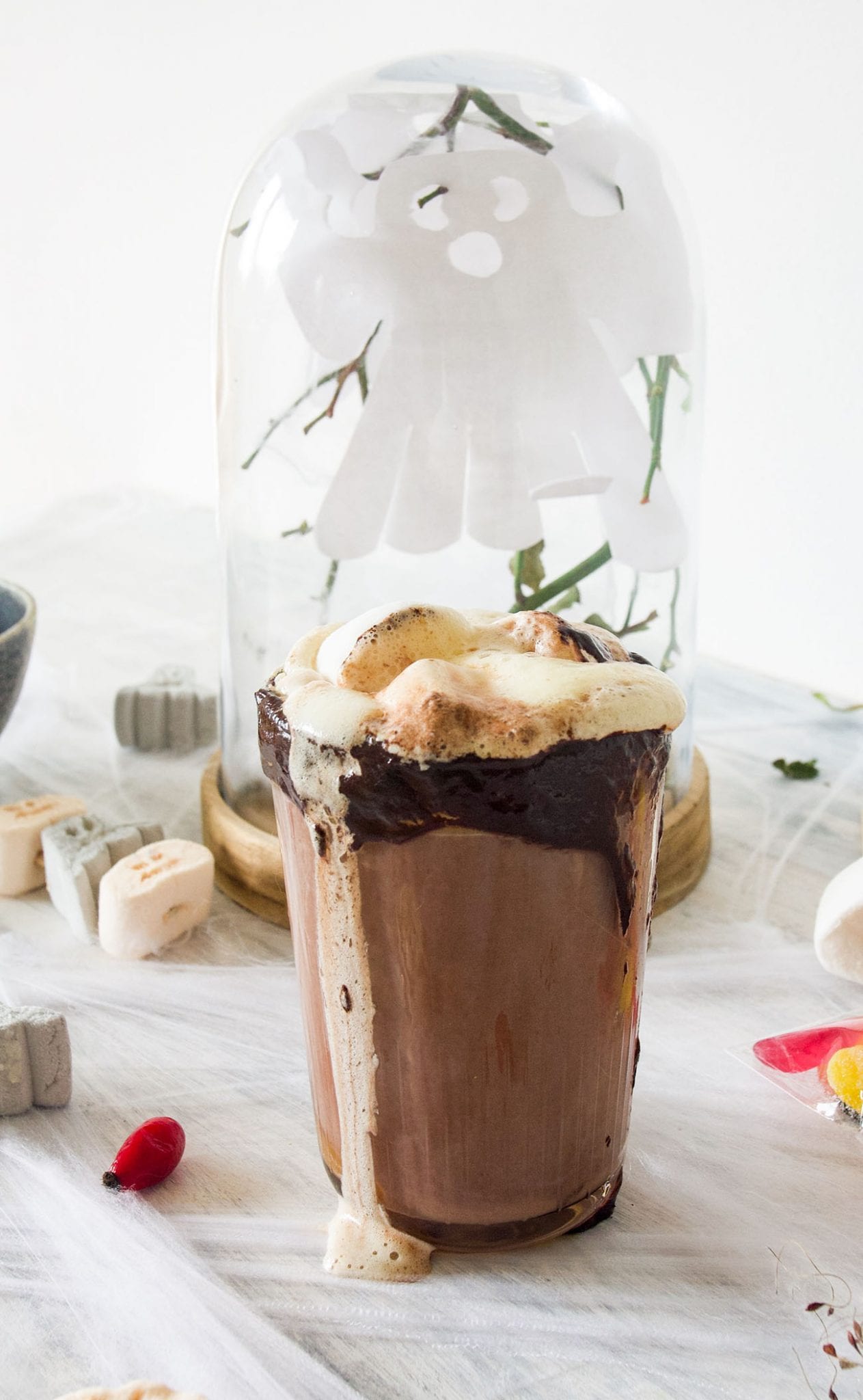 I would absolutely love it if you gave me a comment, shared this, followed me Instagram or Pinterest for more ideas!