Setting the table for any summer party
With midsummer literally around the corner, I'm giving my best tips for setting any table for success. Summer is one of those seasons that will allow us to host a lot of summer parties. It allows us to sit outside and enjoy each others company until the wee hours.
While this is a sponsored post by Søstrene Grene I love getting stuff there for hosting my parties. They have stores worldwide and I love how you can mix and match their things. And also save it for another party. However, there are some other tips and tricks you can use too.
Make your guests feel special
Setting the table can be a daunting task for a lot of hosts and hostesses. I'm here to help you. It doesn't have to take long or be expensive. However, I can promise your guests will feel very appreciated. Have you ever sat at a table that has been set beautifully just because you are coming? It does feel pretty great, doesn't it?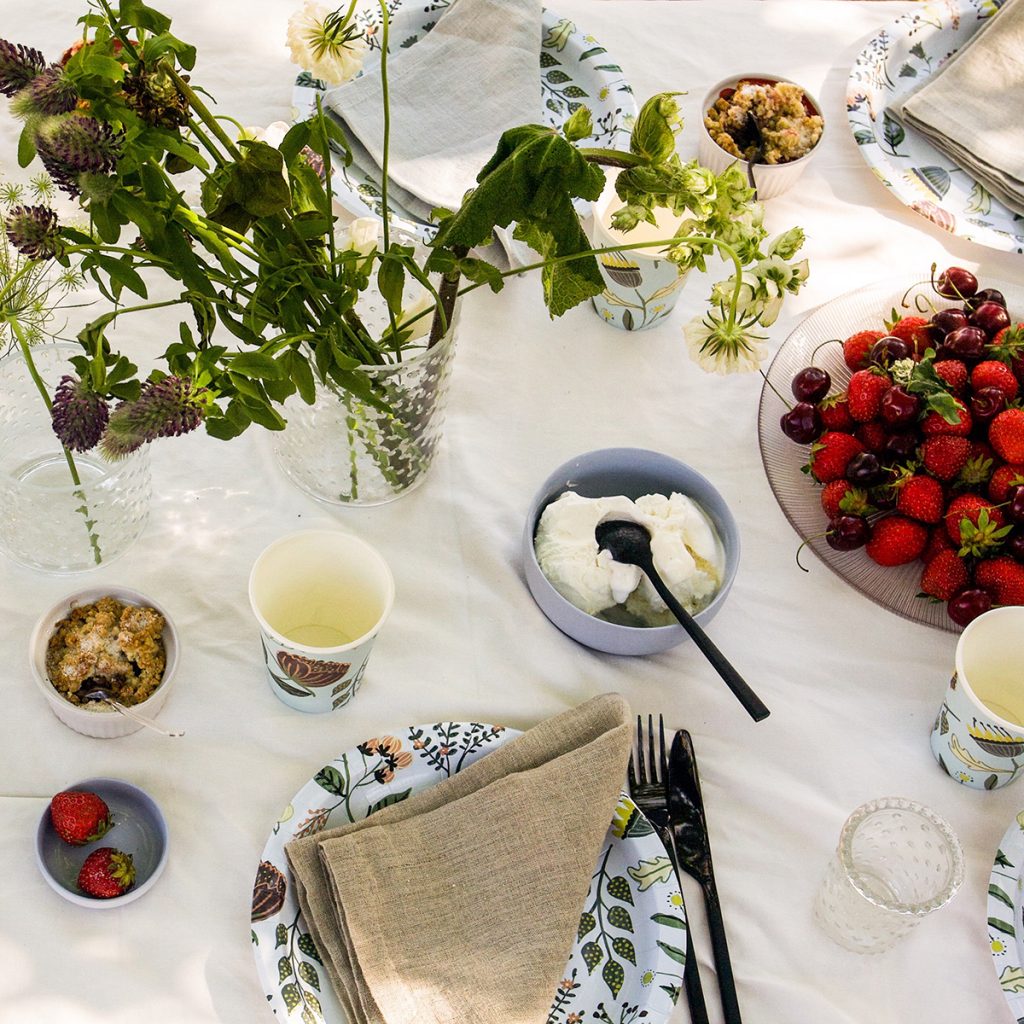 Set a theme for your summer party
I have said this before in this post and still holds true for this post. Decide on a theme first, it makes everything a lot easier. Whether it's a colour scheme or pineapple theme. Finding items to match your theme will be easier if you have one. Like for this particular summer party, I have chosen a rustic yet romantic theme. This means I'm going to choose sombre pastel colours and match it with rustic items, like a pallet table.
Follow the seasons at your table
I like to follow the seasons. Just like when I cook or bake I try to use whatever is in season you can do that when you set the table for your summer party too. To decorate with strawberries and wildflowers, for example, will give you Midsummer table a very authentic and warm feeling. Therefore use whatever is in season and use that as an addition when setting your table. It is also a fairly cheap way to decorate.
Reuse things
Well maybe not items that are for one use only, but a lot of things go well with other themes too. Like I have a collection of vases in all shapes, forms and sizes. I have them stored in a box and this lets me set the scene with them in a very creative way. Like hanging small vases from a tree above my guests. (just make sure that you tie it properly to a branch.) Or building the table with flowers in different ways. I give the appearance of a fuller table, while really you haven't spent a lot of money or time on it. I also collect linen napkins, cutlery and glasses. If you have space built up collection. For this rustic and romantic Midsummer table, it even looks prettier with different glasses.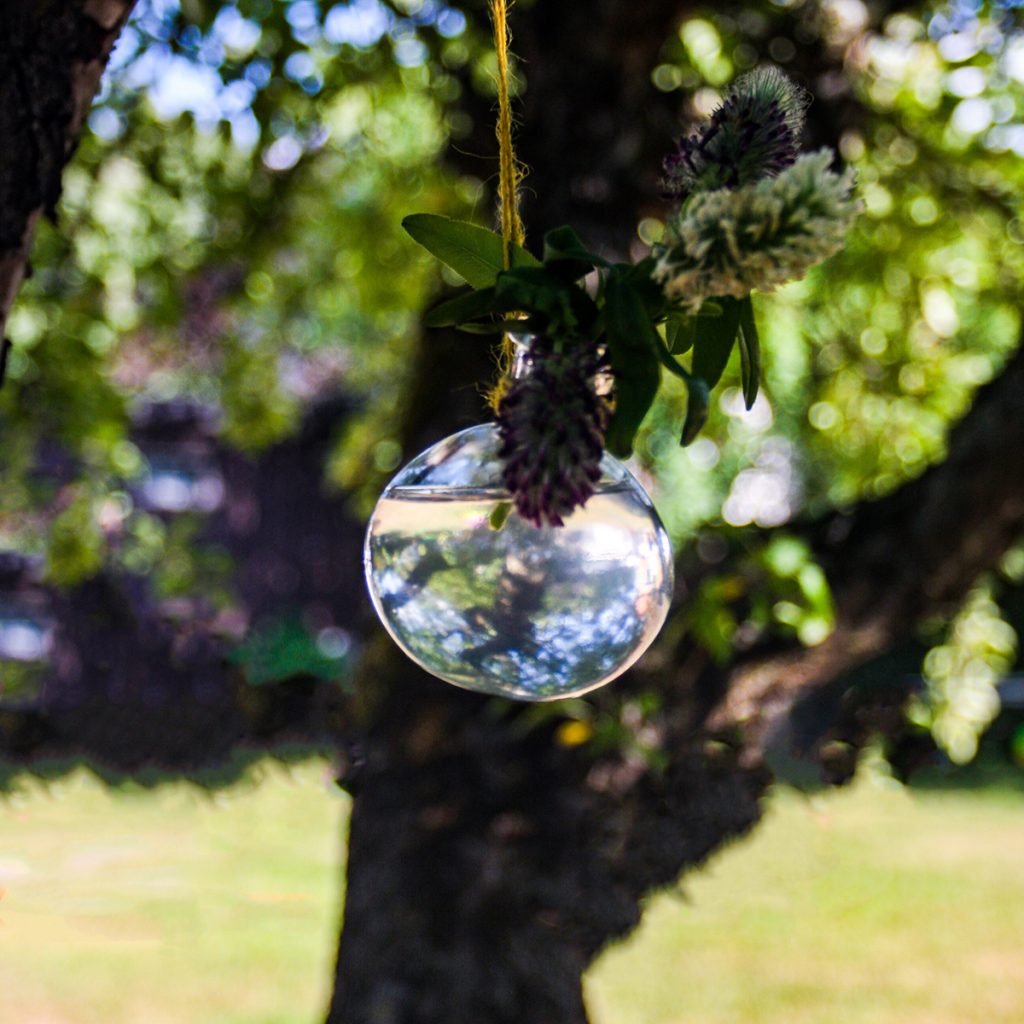 Useful advice for hosting a summer party
Use a lot of fresh flowers. It really adds value.
Decorate with fruits, berries, ice cream. Drinks in beautiful bottles are great too.
Prepare as much as you can the day before. The less you have to stress the better.
If you have a lot of mosquitos prepare something that the bugs don't like. There's nothing worse than being bitten.
Put as much effort into non-alcoholic beverages as the one with alcohol in them.
Get loads of ice.
Please share, pin and comment!