A creamy and rich Jerusalem artichoke soup is perfect on a day like this. Not only is it meat free Monday, but it's also a cold autumn day here in Scandinavia. The season has changed and even though the sun might show itself, you can feel the change of the season. That is good news. At least when it comes to food. The foods available right now are amazing! One of which is the Jerusalem artichoke. I absolutely love Jerusalem artichoke soup. This recipe gives you a threesome of typical Scandinavian flavours, Jerusalem artichoke, dill and potatoes.
I think this or a version of this soup was one of the first things we were taught to cook in home economics class. I didn't like it at all. I think that specific recipe skimped on the things that give this soup a rich flavour and creamy texture.
Cook it and serve it with sugar peas.
Jerusalem artichoke soup
11th September 2017
: 4
: 30 min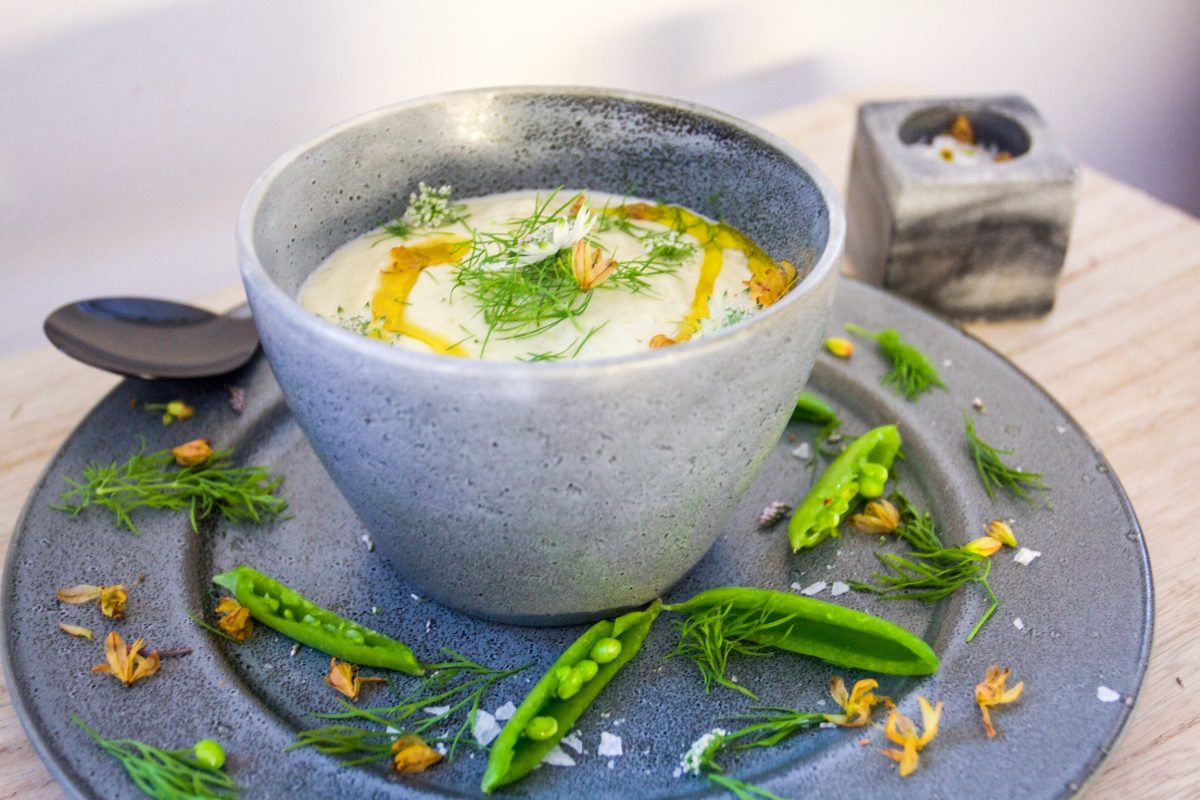 Ingredients
300 gr Jerusalem artichoke
200 gr mealy potatoes
1 medium big yellow onion
50 gr dill
3 cloves of garlic
2 tbsp rape seed oil
1-2 tbsp vegetable broth
200 gr water
300 gr full fat cream or non-dairy cream
1-2 tsp salt
2 tsp ground white pepper
Directions
Step 1

Peel and half the Jerusalem artichokes, onion, garlic and potatoes and cook them in about 200 gr water, add salt.

Step 2

Cook about 20M or until soft.

Step 3

Pour of a little water and mix with hand mixer until smooth.

Step 4

Add cream, broth, salt, pepper and bring to a boil.

Step 5

Chop dill and add along with rape seed oil when soup is ready.

Step 6

Serve!