Have you heard of black bean vegan brownies? I have got to be honest with you, I have an absolute sweet tooth, and my weakness is delicious chocolate. I love anything with chocolate in it, well almost anyway. Black bean vegan brownies were not on the top of my list. But, I'm also very curious. What do they taste like? Turns out very deliciously.
Now I could eat dessert all day long, but I recognize that it wouldn't be very healthy in the long run. I never count calories and don't restrictively, but I have important people in my life who does. For different reasons. Therefore I'm thinking, this is a win win, win for my health and theirs too. The solution, vegan brownies. I made them coconut milk and coffee frosting. They do not taste like black beans, and they were even child approved. Try them and let me know what you think! Here's how you make them.
I get my beans from Gram, and therefore they do not come in a can. I soak them overnight and cook them for about 20 minutes. If you use canned ones, make you rinse them very well before using them.
Black bean brownies
6th September 2017
: 10
: 15 min
: 45 min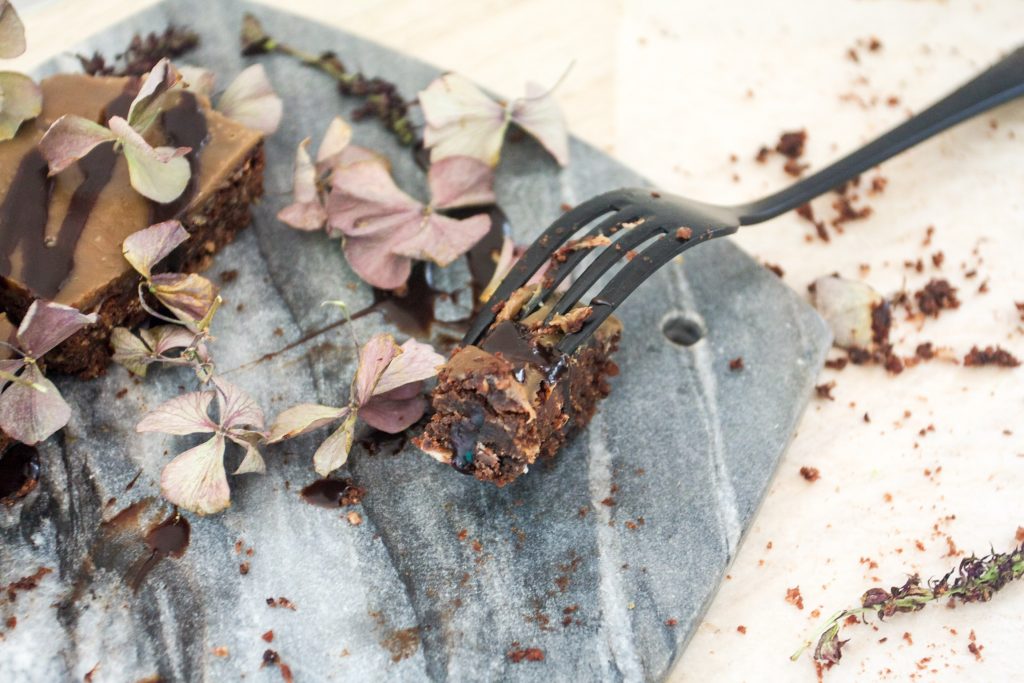 Ingredients
250gr black beans
2 tbsp organic cocoa powder
30 gr oats
1/2 tsp salt
3 tbsp agave syrup
4-5 tbsp coconut oil
3 tsp vanilla extract
1 tsp baking powder
100 gr raw chocolate
For frosting:
300 gr coconut milk
5 tbsp ready made coffee
2 tsp vanilla extract
Directions
Step 1

Preheat oven to 180C

Step 2

Pour the coconut along with coffee and vanilla to a pan and let it come to a boil. Let it simmer for about 30M.

Step 3

Combine all ingredients, omit the raw chocolate in a food processor, and blend until completely smooth.

Step 4

Chop the chocolate and blend with brownie batter.

Step 5

Pour into a greased pan (20cmx20cm)

Step 6

Put in oven and bake for 15M

Step 7

Cool for about 5M and pour over the cocnut/coffee frosting.

Step 8

Let it cool in the fridge for 10-15M.