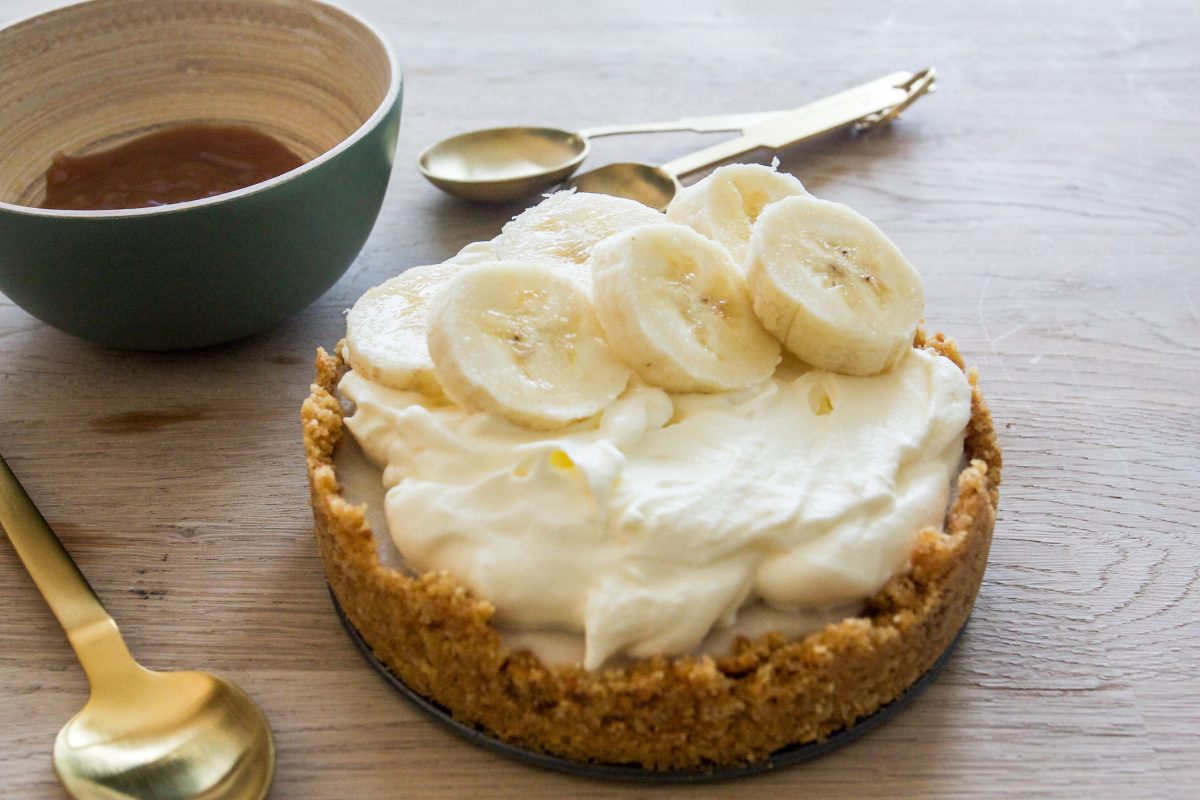 A vegan no bake banoffee pie
I love banoffee pie and I love experimenting! I wanted to see what I could make out of coconut milk and these delicious digestive crackers that I found over at A virtual vegan. You won't be disappointed. She also has a funny discussion whether to call them biscuits or cookies. I, will, therefore, call them digestive crackers. You can, of course, buy them as well if you like.
This banoffee pie tasted so good, you can triple the recipe from the beginning. I just made the pie in a little baking-tin, made for two. Well you know, just in case it wouldn't turn out the way I wanted it to. I added a little caramel sauce on side, mostly because I'm such a sweet tooth.
[lt_recipe name="Banoffee Pie" servings="2″ prep_time="15M" cook_time="1H35M" total_time="1H50M" print="yes" image="https://usercontent.one/wp/www.carolinevass.se/wp-content/uploads/2017/09/IMG_0193-1024×984.jpg" ingredients="6-7 Digestive crackers;30 gr melted coconut oil or butter;300 gr coconut milk;3 tbsp agave syrup ;2 tsp vanilla powder;150 gr coconut cream;1/2 banana" ]Let the coconut milk come to a boil and add vanilla powder and agave syrup. Let it reduce to a thicker creamy consistency. This takes about 30M.;;Melt the coconut oil on low heat.;;Crumble digestive crackers to fine crumbles and mix it with the coconut oil.;;Press the digestive mixture into the baking-tin until covered evenly, don't forget the edges.;;Pour into the reduced coconut milk into baking tin and put it in the fridge for 1H. ;;Whisk the coconut cream until it looks like whipped cream. And add to the top of the pie. ;;Top with sliced bananas. ;;[/lt_recipe]