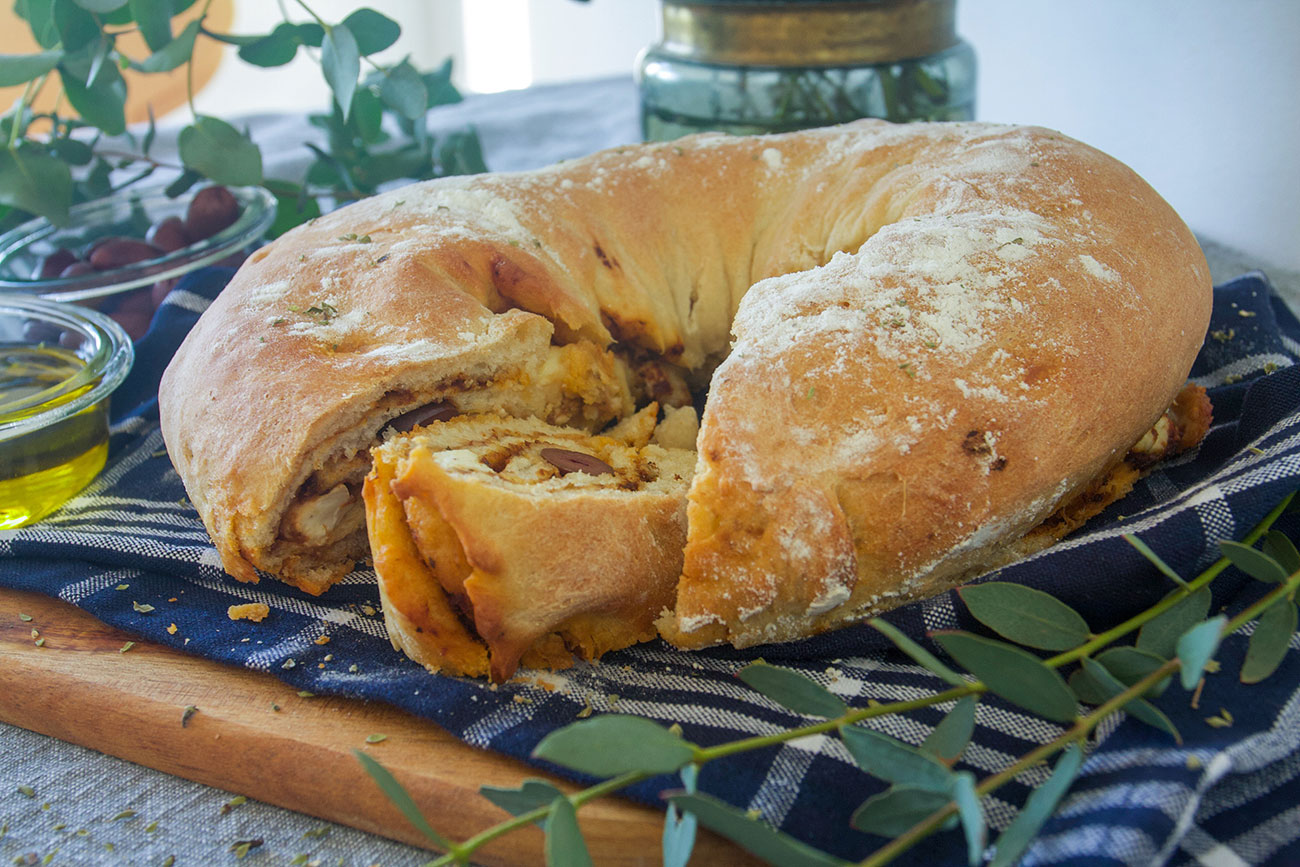 When life calls for Tortano
I love bread. I could live off good quality bread. Dip in olive oil and be done. If you are anything like me, you'll love Greek Tortano. All the best flavours in one bread. You can almost smell it right?
How to make Tortano
The first time I made Tortano it was a complete mess. It ended up not being a wreath. But instead a big blob. Tasty perhaps, but a blob none the less. I have since made it many times. And it does taste better when baked properly. I will teach how to make it. So that you can get it right from the beginning.
It's all about the right ingridients
With Oliorama's Greek olive oil it felt fitting to do a Greek flavoured Tortano. And you know my view on food. If you just pick a few ingredients that hold good quality. You really don't need much to succeed with good food. The Greek Tortano is no exception.
When to eat it
I make this bread when going for a pick-nick, as a lovely addition to the dinner table and sometimes even for lunch. It's quite filling and you can stuff with pretty much anything you like. You can choose your own flavour pairings.
The best part is that if you follow the instructions in the recipe it's really simple to make. Also as always. When you let a dough rise it's really important to let it rise somewhere where it's warm. And where its' no draft.
For some extra flavour dip the slices in a pungent olive oil. Yum.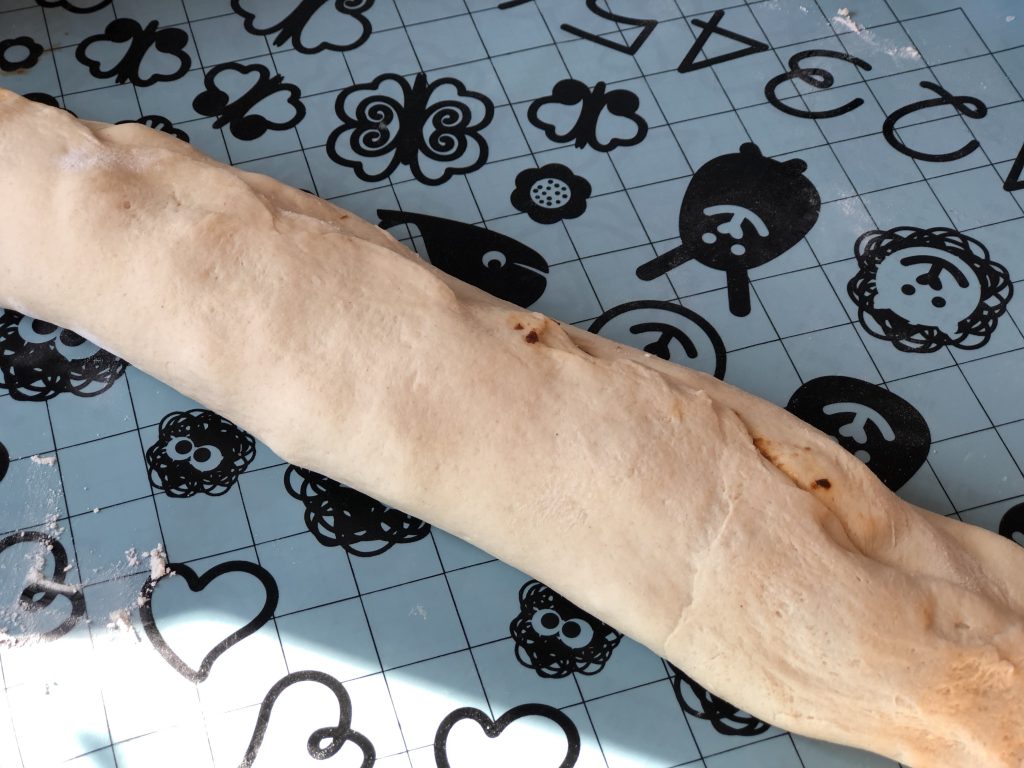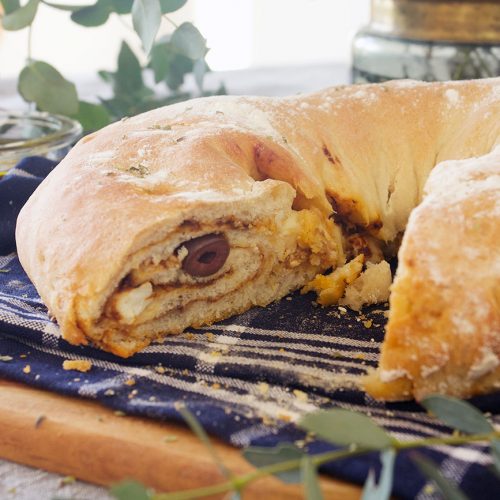 Greek flavoured Tortano
Ingredienser
BREAD
25

gr

fresh yeast

1

tbsp

salt

flaked

1,5

tbsp

honey

organic

300

ml

luke-warm water

3

tbsp

olive oil

extra virgin

150

gr

durum wheat flour

240

gr

wheat flour
FILLING
250

gr

feta cheese

150

gr

olive oils

200

gr

sun-dried tomato paste

3

tbsp

olive oil
Instruktioner
BREAD
Crumble the yeast, add the salt, honey and mix with the luke-warm water until the yeast dissolves. Add the olive oil.

Add the durum wheat flour and then add the wheat flour little at a time. Mix until the dough becomes smooth and elastic.

Put a tea-towel on top of the bowl and let the dough rest for about 30 minutes.

Knead the dough and form a rectangle. It should be about 1 cm thick. (about 1 inch.)

Spread the sun-dried tomato paste all over the rectangle. Then crumble the feta cheese all over the dough. Drizzle the olive oil the same way and finally spread the olives.

Brush the edges with luke-warm water and form a roll. Then make it into a wreath.

Put onto a fitted baking tray, dust with some flour. Cover with a tea towel and let it rise for 30 minutes.

Set the oven to 250C/fan and bake in the middle of the oven for about 10 minutes. Then lower the oven temperature to 200C/fan. Bake for another 20 minutes.

Let it cool before you serve it.