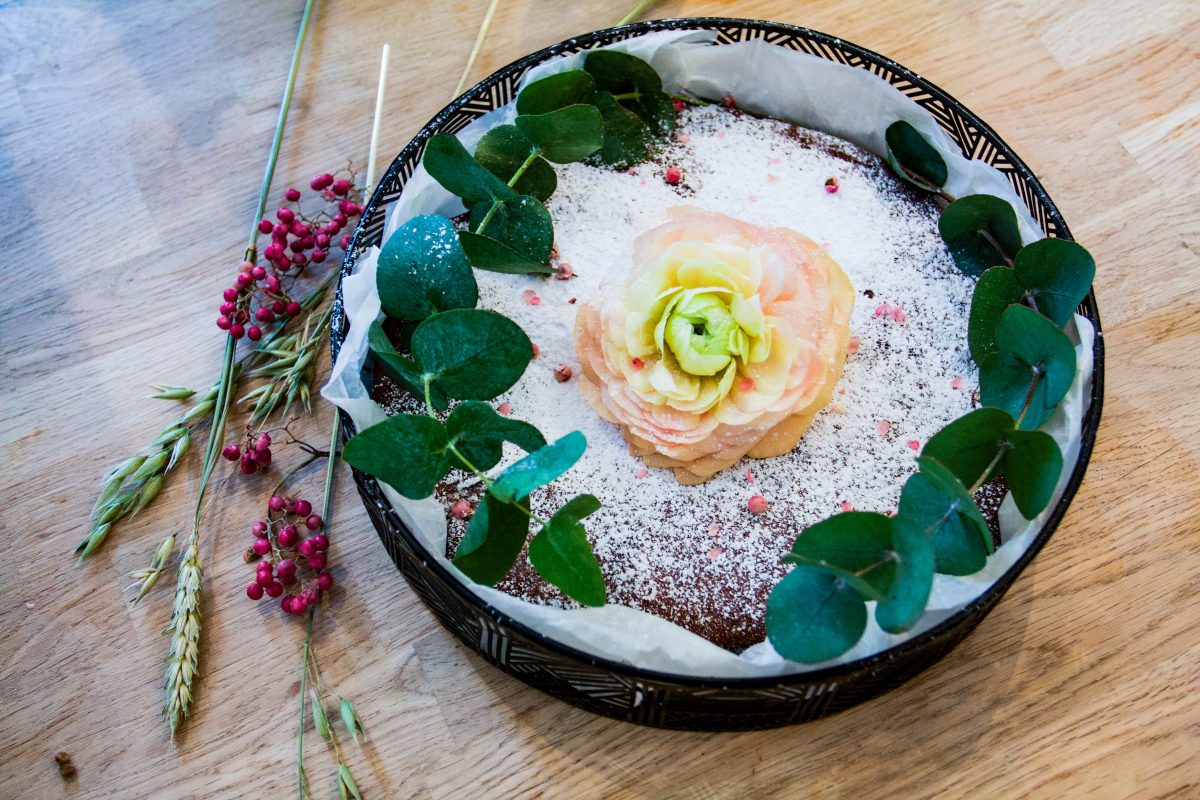 Swedish gingerbread brownie
The Swedish gingerbread brownie is almost like an institution in our home. I make different versions of it every year. The Swedish brownie is one of those things that we are taught to as kids in home economics class. You can buy it at almost every café and if you ever visit a Swedish home you are very likely to be served a Swedish brownie at some point.
Despite the fact that it's very common, it's not as easy to make as one would think. It very easily gets dry. It needs to be sticky throughout the whole cake. I have failed miserably making this cake more times than I care to admit. It's the timing more than anything else. One minute too many can make it or break it. Normally I can look at a cake or dish and see how much more time that's needed. However, with this, I can't. It has to be timed.
I got my recipe from my best friend Ingela, who succeeds every time she makes it. Even when she says it's not good, it's heavenly.
Now, the Swedish gingerbread brownie has become somewhat of an experiment every year. How can I make it differently? My kids love gingerbread, but I'm not a huge fan. I think it becomes very dull after two or three. Hence the Swedish gingerbread brownie was born. I really enjoy the sticky brownie with a gingerbread taste.
In this recipe, I will give you the base to make the Swedish gingerbread brownie and feel free to experiment with it as you like. Serve with lightly whipped cream. I added a little rum into the whipped cream, it goes very well with the gingerbread taste. You can use either real rum or essence. For the kids, I just gave them plain whipped cream.
Now, I have a convection oven and the time and temperature are based on that. If you use an electric oven, have the temperature of 200 degrees and leave it to bake in the middle of the oven for about 15-18 minutes, depending on your stove. Remember that it's better to take the cake out a little too early since it does set a little bit when cooling.
[lt_recipe name="Swedish gingerbread brownie" servings="10-12″ prep_time="10M" cook_time="12M" total_time="22M" difficulty="Medium" summary="A sticky brownie with gingerbread taste to go with any Christmas spirit!" print="yes" image="https://usercontent.one/wp/www.carolinevass.se/wp-content/uploads/2017/11/IMG_0373.jpg" ingredients="150 gr butter;3 eggs;270 gr brown sugar (you can use regular one too) ;105 gr flour ;25 gr cacao;2 tbsp gingerbread mix (clove, cinnamon, ground ginger, cardamom);3 tsp vanilla ;0,5 tsp salt ;" ]Heat oven 175 degrees Celcius (conversion oven);Melt the butter and put aside to cool. ;Mix eggs and sugar in a bowl until white and fluffy. ;Mix the dry ingredients together and mix with the egg mixture. Whisk it together with a rubber spatula. ;Put a parchment paper in a springform that is about 22 cm in diameter. ;Pour the mixture into the springform and bake in the middle of the oven for about 12 minutes. (add 2 min of baking if it's very wobbly)[/lt_recipe]