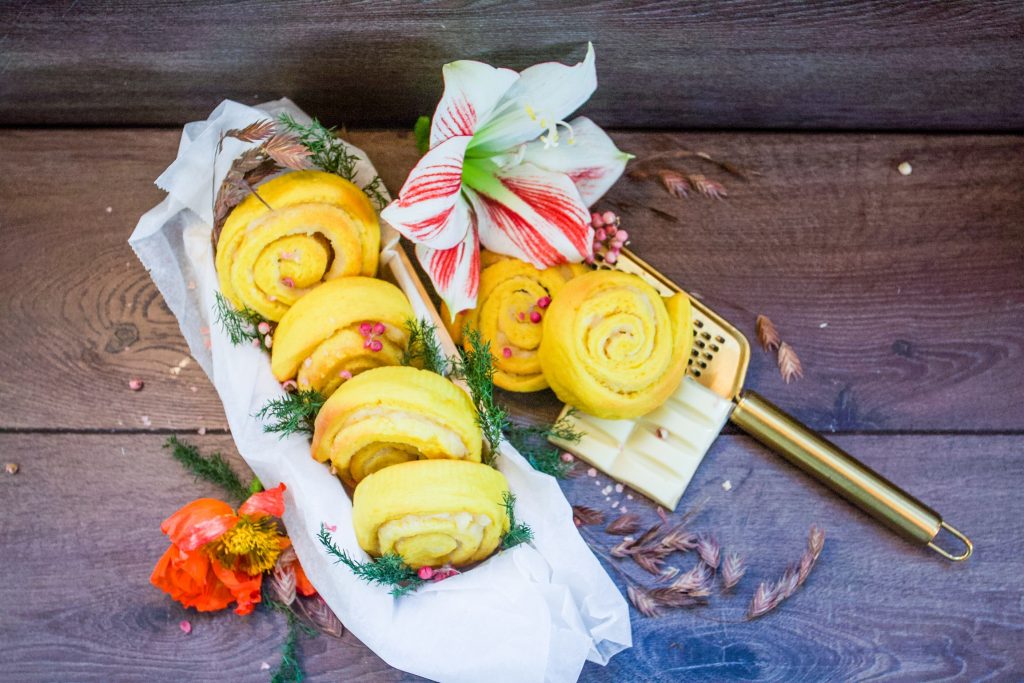 It's the first of advent on Sunday and it's officially Christmas season. In Sweden, it's also saffron season. Saffron is big during Christmas season. It's like the pumpkin spice during Thanksgiving.
There will be a lot of different types of delicious pastry circulating with saffron in it. In fact, you can even buy small sachets of saffron even at the pharmacy. Especially when Lucia comes, Swedes have fika with saffron buns and a drink called julmust. It's a fizzy drink that has a very distinctive taste. A little bit like cola, but not as sweet and a deeper taste. Normally, I don't like fizzy drinks, however, I got a bottle from Søstrerne Grene, who sell Dufvenkrooks julmust and glögg. Which is also another Christmas drink we drink in Sweden. It's mulled wine with loads of different flavour combinations and every year there's a flavour of the year.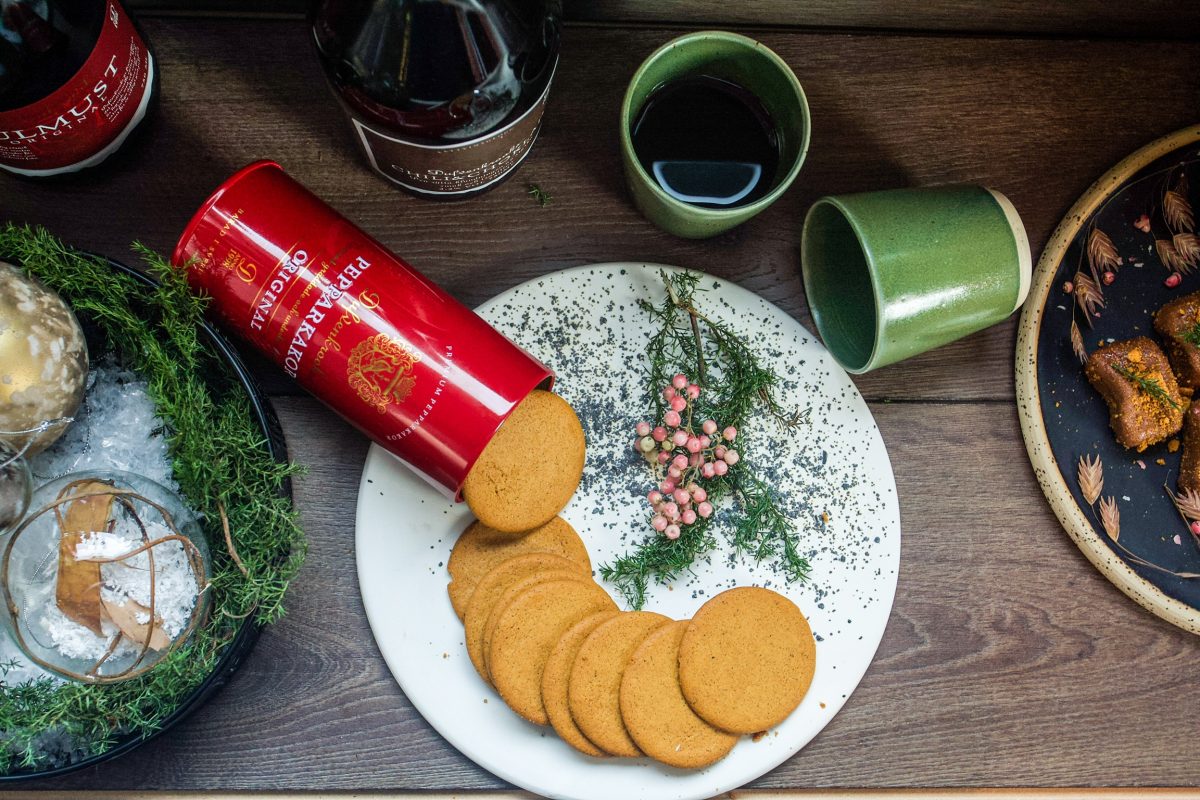 Every year for advent, I make saffron buns with almond paste and white chocolate. I love how the white chocolate marries well with the saffron. The almond paste makes the buns really moist and the fact that I love almond paste is a huge plus of course. Now, these saffron buns with almond paste and white chocolate are every bit as delicious as they sound.
[lt_recipe name="Saffron buns with almond paste and white chocolate" servings="Makes 24 buns" prep_time="1H30M" cook_time="8M" total_time="1H38M" difficulty="Medium" summary="Wonderfully delicious buns with a taste and smell of Christmas." print="yes" image="https://www.carolinevass.se/wp-content/uploads/2017/12/IMG_0392.jpg" ingredients="160 gr soft butter;300 gr milk or plant-based milk;50 gr fresh yeast;150 gr brown sugar;2 tsp vanilla powder;0,5 tsp salt;1 sachet of saffron – 0,5 gr;1 egg;1100-1350 gr flour;Filling:;150 gr soft butter;100 gr almond paste;100 gr white chocolate;" ]Heat the milk to 37 degrees Celcius.;Dissolve the yeast in the milk and add sugar, vanilla, salt and saffron. ;Mix in half of the flour and then add the soft butter and the egg. ;Add the rest of the flour and mix it well. Leave to rest for about 40 minutes.;In the meantime make the filling. Melt the white chocolate and mix it with the almond paste and butter. ;Divide the dough into half and use a bread roll and roll out the dough into a rectangle. About 1,5-2 cm thick. ;Spread the almond mixture on top of the rectangle. ;Make it into a roll and cut into 5 cm thick pieces. ;Repeat the process with the other half of the dough.;Place them on a sheeted baking tray and leave to rest under a baking cloth for about 40 minutes.;Put the convection oven on 175 degrees Celcius and 200 degrees for an electric. ;Brush with a beat egg or plant-based milk and bake in the middle of the oven for about 8 minutes or until slightly golden. [/lt_recipe]