A couple of weeks ago I made these vegan coconut bounty bars for Gram's birthday. I was told that they were popular. And I was asked for the recipe, now I had the recipe, but didn't take photos of these little divinities. Therefore I had time to perfect the recipe for the vegan coconut bounty bars and show you how to make them.
They are not very hard to make but they take a little bit of time and precision. Especially if you want to decorate them. You don't have to, they taste fantastic without decoration too.
The trick is to use a food processor for this. You can mix it by hand, but the coconut mixture doesn't stick together as well. It makes it more difficult to make the coconut patties. However, you can put the mixture in the freezer for a little while in order for you to be able to make the patties.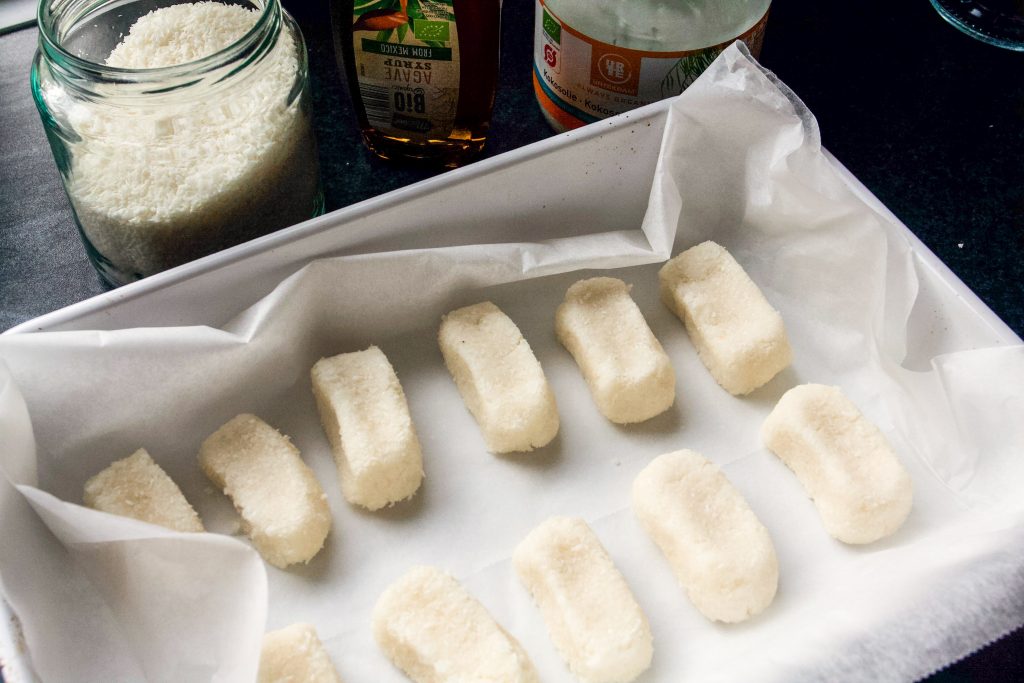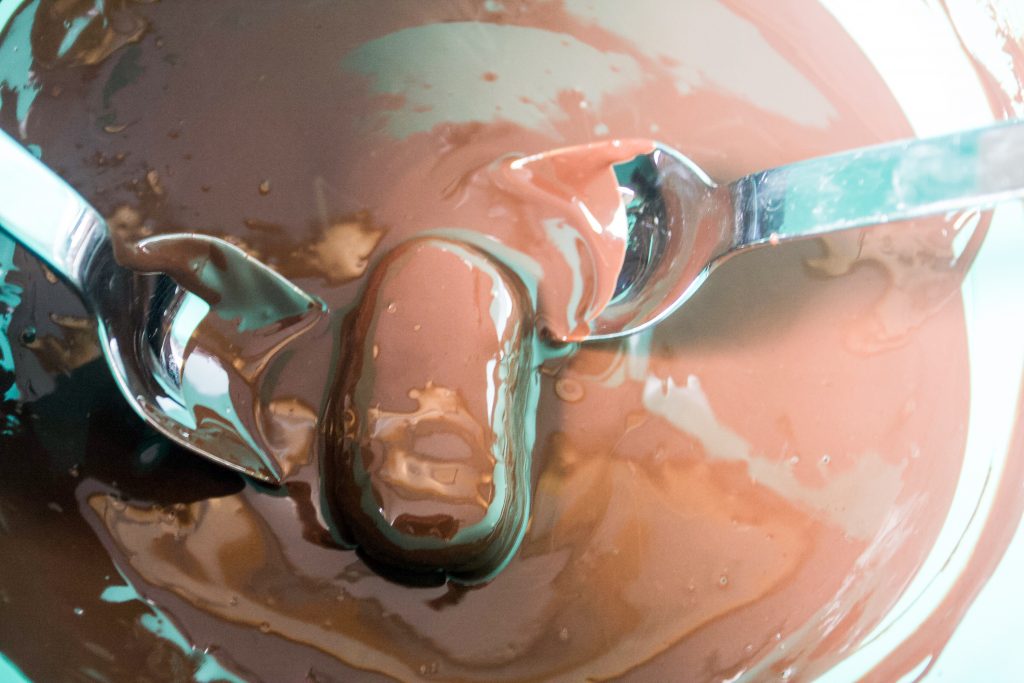 When I melt chocolate I prefer to use the water-bath method. Just make sure you do it slowly and stir the chocolate. I add a little coconut oil to make the chocolate shinier. Also to make this a vegan niblet you need dark chocolate, most 70% are vegan. Personally, I think dark chocolate taste the best. If you want to go a little sweeter, add a little bit more agave to the coconut mixture.
Now without further ado, the recipe.
vegan coconut bounty bars
28th November 2017
: 10 pieces
: 5 min
: Advanced
Your favourite coconut chocolate snack in one delicious bite.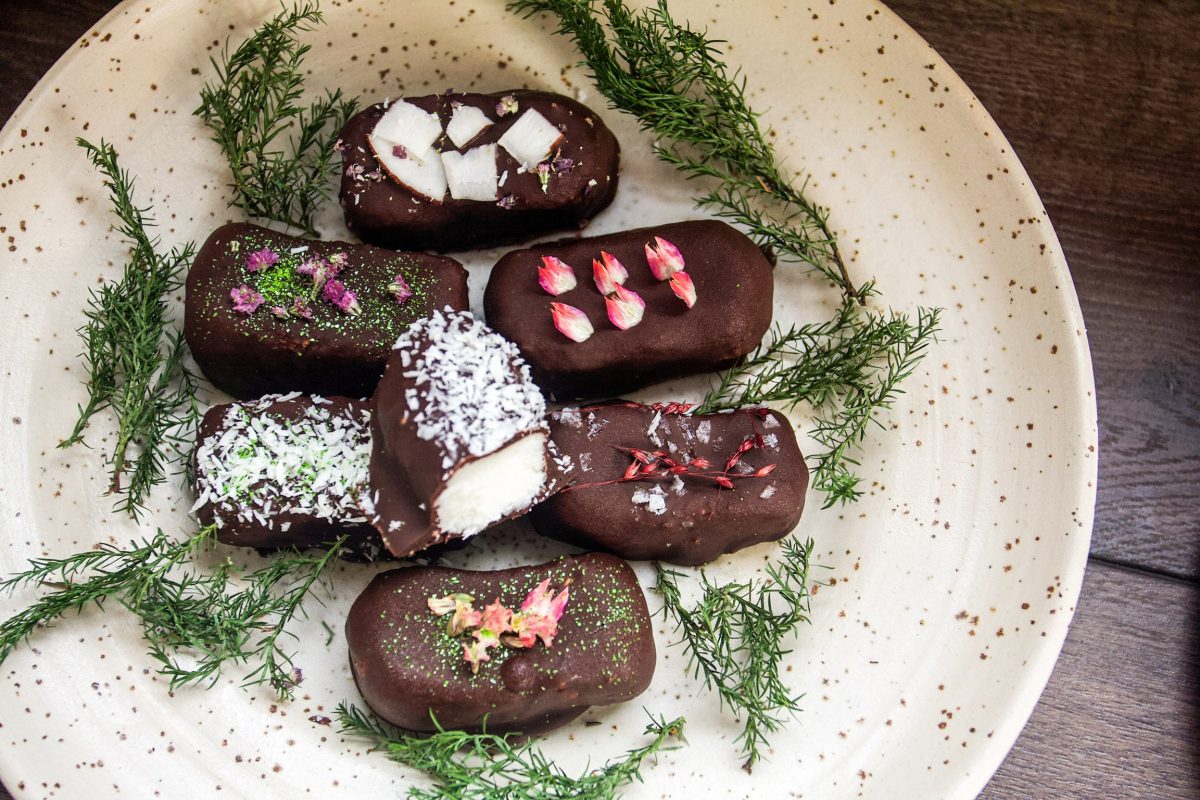 Ingredients
180 gr shredded coconut
73 gr coconut oil
2 tsp vanilla powder
2 tbsp agave syrup
1 tbsp water
220 gr dark chocolate
Directions
Step 1

Place the shredded coconut, coconut oil, vanilla powder and agave syrup in a food processor. (you can mix it by hand too, however the mixture won't be as firm)

Step 2

Mix well together and add the water. (if it's too dry add 1 tbsp water or agave, if it's too sticky, try to add 1-2 tbsp shredded coconut)

Step 3

Shape the mixture into patties.

Step 4

Freeze for about 10 minutes and melt the chocolate in the meantime.

Step 5

Melt the chocolate slowly over a water-bath. Add 1/2 tbsp coconut oil to make it more shiny.

Step 6

Take the patties out from the freezer and gently dip them in chocolate until they are covered with chocolate. Use two tablespoons for this.

Step 7

Place the vegan bounty bars on a parchment paper and let them dry. If you want to decorate them, do before they dry.

Step 8

Put them in the freezer and take them out 10 minutes before you serve them.